The VIP (Very Impressive Product) Pick of the Week #3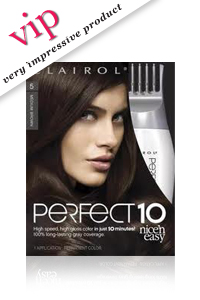 The Product: Clairol Nice n' Easy Perfect 10 The Price: $9 The Promise: "Get rich, high gloss hair color with 100 percent gray coverage, in just 10 minutes." The Ingredients: Clairol evidently has all sorts of patents on this at-home hair color kit. Its new "micropearls" allow for the color to penetrate the hair shaft more quickly than ever before. The Real Deal: I was dubious but I have to…  
Nicole Kidman's Voluminous Blow Out -- Love it or Leave it?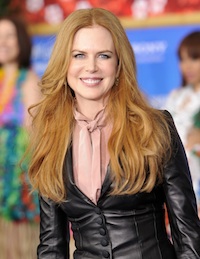 Nicole Kidman took to the red carpet on Tuesday night for the New York City premiere of her new movie "Just Go With It" (AKA the Adam Sandler/Jennifer Aniston romantic comedy that will rake in a bazillion box office bucks).New mommy Nicole was sporting a trendy "voluminous blow out" -- meaning that her hair was lifted at the roots and locked into place. What do you think? Prefer it over her…  

Featuring:
Audrey Fine
Tags: Celebrity Hairstyles, Winter
» Read the comments
3 Valentine's Gifts to (Selfishly) Give Your Guy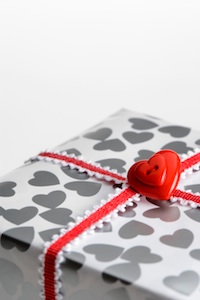 Since the odds are that you're probably not going to get what you want for Valentine's Day (maybe I'm projecting here but, 22 times bitten, twice shy), why not hedge them a little by gifting your guy with something that you know you'll love too? Then you'll both be happy! Without further ado, here are three gift ideas that will make you both smile.#1: Cologne Absolue by Atelier Cologne in Vanille…  
Finally...A Nail Color Trend I Like!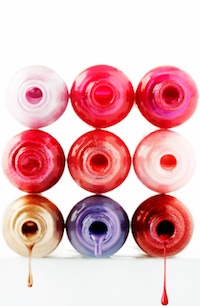 I've not been shy about my disdain for the last couple of waves of "in" nail colors. Blue nails, IMHO, are for Smurfs. Deep purple? Elvira. And, don't even get me started on OPI's green-hued Cuckoo for Color-type shades. (I know, I know, I'm so in the minority here, most people love them -- maybe I just like being difficult. My mother certainly seems to think so.) Just when I was starting to feel…  
Total Look: Touchably Soft Skin for Valentine's Day
If you want to look (and feel) your best this Valentine's Day, you've come to the right place. Our host, Rebekah, talked to dermatologist Dr. Derek Jones and lifestyle expert Ashley Borden about how to get your skin and body ready for the big night.Even if you don't have romantic plans, Dr. Jones' smooth skin strategy tips and Ashely's insider advice on getting svelte within a week, are great…  

Featuring:
Audrey Fine
Tags: Total Look Videos, Rebekah George, Ashley Borden, Dr. Derek Jones, Winter
» Read the comments
Our Expert Guides