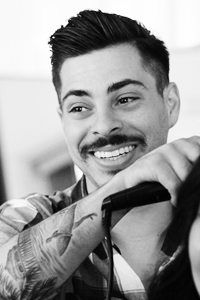 Michael Dueñas
Michael Dueñas, the Founder and CEO of Hair Room Service, is a versatile stylist whose enthusiasm, insight and creativity have earned him industry recognition as an educator and artistic team member for major companies, including Carlton Hair International, Schwarzkopf and Devachan.
For this California boy, the love for hair was tapped into unexpectedly when, at 13, he was surfing with a few friends who happened to own a salon. He went to hang out there and he was hooked.
Now an experienced celebrity stylist with 10 years of education and experience in the industry (including working with Lady Gaga and the cast of "Glee"), Due~as has created the truly unique Hair Room Service whereby stylists make "house calls" so that clients can experience the ultimate in-salon services from the comfort of home.
Posts Featuring Michael Dueñas - Hair Stylist
READER Q&A: "What hair color shades are in style this season?"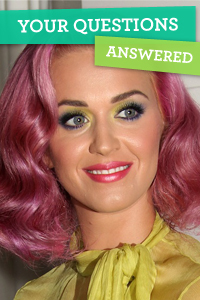 It's Monday and that means that it's reader question day here at My Beauty Life. Today's question is from Monique in Montreal, Canada. She asks: I'm looking to change my hair color this fall. What are the shades that are really in style this season? For Monique and the rest of you who're wondering about hair color trends, our resident hair expert Michael Duenas says, "bright colors are in!"…  

Featuring:
Audrey Fine
Tags: Hair, Fall, Michael Dueñas
Read the comments »
Expert Q&A: How to Get Healthy, Shiny Hair by Winter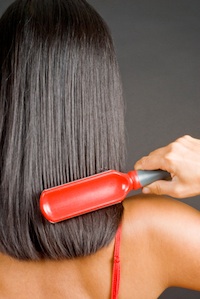 Our never-ending pursuit of shiny, healthy, shampoo commercial-worthy hair reaches a fever pitch every fall when we're left to contend with the damage that a summer's worth of neglect and indulgence has inflicted on our follicles. If you're resolved to get your hair back into great shape, you've come to the right place. Celeb hairstylist, Michael Dueñas (the brainchild behind the…  

Featuring:
Audrey Fine
Tags: Expert Q&A, Fall, Michael Dueñas
Read the comments »
Reader Q&A: How Should I Blow Dry My Curly Hair?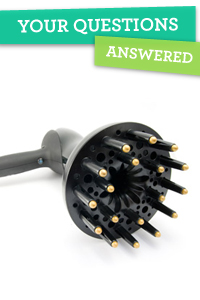 Those of us with curly hair are special. And, by special, I mean confused. You either wrestle your curls into submission via any means possible or, you embrace the curl and go with it. The trick with embracing the curl is that you either have to leave the house with a wet head of hair or learn how to blow it dry without mussing the natural formation of the curl. That conundrum brings us to…  

Featuring:
Audrey Fine
Tags: Summer, Michael Dueñas, Curly Hair
Read the comments »
EXPERT Q&A: Your Summer Hair Problems Solved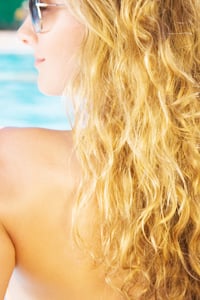 It's that time of the month -- "Expert Q&A" day -- and for August, we have the honor of welcoming hair guru Michael Dueñas, the brains behind the ingenious Hair Room Service company that dispatches stylists to your house, hotel, etc., into the My Beauty Life fold. Here's Michael's advice for four hair-challenged Total Beauty readers ... Q: No. 1: My blonde hair has turned green…  

Featuring:
Audrey Fine
Tags: Hair, Summer, Michael Dueñas
Read the comments »
Showing 1 - 4 of 4
prev
1
next
Our Expert Guides