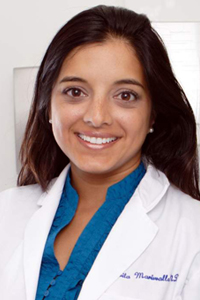 Dr. Kavita Mariwalla
Dr. Kavita Mariwalla grew up in New York in a family of physicians who inspired her to go to medical school. After finishing her medical degree at the Yale School of Medicine, where she was elected to the Alpha Omega Alpha Honor Society, she did a year of Internal Medicine at the prestigious Massachusetts General Hospital.
Mariwalla then returned to New Haven and completed a residency in Dermatology at Yale, serving as Chief Resident in her final year. She stayed on for a fellowship in advanced dermatologic surgery where she honed her skills as a skin cancer specialist and expert in cosmetic dermatology. Mariwalla stayed on the faculty until she moved with her husband to New York City.
Currently, Mariwalla is an Assistant Professor at Stony Brook University and is in private practice. She authored a book on dermatologic surgery that is used by trainees nationwide to study for the dermatology certification examination. She continues to lecture on cosmetic dermatology and skin cancer nationally and has been featured on the CBS "Early Show," NBC New York and Fox "Good Day" for her opinions on skin care and beauty. Mariwalla has also been quoted in numerous magazines including "Allure," "W," "New York," and "Fitness," among others.
When Mariwalla isn't busy seeing patients or preparing lectures for teaching, she enjoys time with her husband and their dog Lucy.
Posts Featuring Dr. Kavita Mariwalla - Dermatologist
Expert Q&A: The Real Secrets to Super Soft Skin This Winter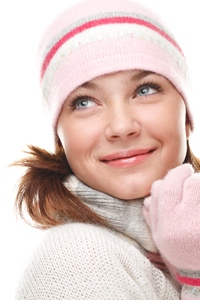 I love this season of pumpkin-spice lattes and cute puffy jackets just as much as the next gal. But when I catch a glance at my dry hands and scaly legs, I start to pine for warmer, balmier days. And so do you, based on the hundreds of you writing in about how to deal with dry winter skin. That's why I asked New York City-based dermatologist Kavita Mariwalla, MD, to answer some of your most…  

Featuring:
Sarah Carrillo
Tags: Expert Q&A, Skin Care, Body, Dr. Kavita Mariwalla
Read the comments »
Showing 1 - 1 of 1
prev
1
next
Our Expert Guides