3 Valentine's Gifts to (Selfishly) Give Your Guy

Posted 02/09/11 at 02:58PM by Audrey Fine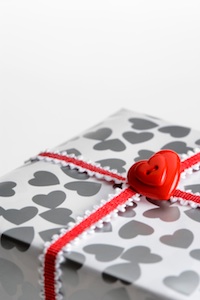 Since the odds are that you're probably not going to get what you want for Valentine's Day (maybe I'm projecting here but, 22 times bitten, twice shy), why not hedge them a little by gifting your guy with something that you
know
you'll love too? Then you'll
both
be happy!
Without further ado, here are three gift ideas that will make you both smile.
#1:
Cologne Absolue by Atelier Cologne in Vanille Insensee
, $170: this unisex fragrance smells so good you could drink it. Good thing it comes in such a giant vat (6.7 fl. oz) with a removable pump for spray or splash use. (If a smaller, more varied gift is more your style, try the
Atelier Cologne Petite Selection Absolue
, $230 - a sampling of the French perfumery's original 5 scents.)
#2:
Kiehl's Facial Fuel Eye De-Puffer
, $18.50: If your guy is prone to pouffy eyes (heck, even if he's not and you are) be sure to grab this totally awesome de-puffer. Its caffeine and arctic root really do the trick of deflating eye puff and it feels so good gliding on that you may actually have to wrestle for it. (Not necessarily a bad thing!)
#3:
The Art of Shaving Shaving Cream Unscented for Sensitive Skin
, $22: Any resemblance that this product bears to what you'd normally think of as "shaving cream" is in name alone. This luxurious cream (that's best applied to his face with a brush, so you may want to get one of those too) softens skin, lifts the beard and protects his skin (and yours) from irritation. And, it smells
heavenly
.
See? Simple. Now, hopefully somewhere on whichever "man type" sites he frequents, some male blogger is offering up similar "female friendly" gift ideas. Good luck.
If none of these ideas scream "LOVE" to you, how about one of these age old
favorite men's fragrances
?

Our Expert Guides