Nicole Kidman's Voluminous Blow Out -- Love it or Leave it?

Posted 02/10/11 at 05:50AM by Audrey Fine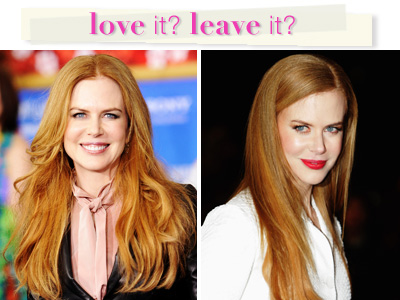 Nicole Kidman took to the red carpet on Tuesday night for the New York City premiere of her new movie "Just Go With It" (AKA the Adam Sandler/Jennifer Aniston romantic comedy that will rake in a bazillion box office bucks).
New mommy Nicole was sporting a trendy "voluminous blow out" -- meaning that her hair was lifted at the roots and locked into place. What do you think? Prefer it over her sleeker look at last year's "Nine" premiere or do you like the less bouncy style better?
(Watch this video if you prefer the straight look and want to know how to get your
curly hair nice and sleek
.)

Our Expert Guides