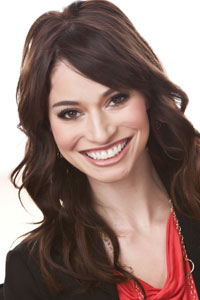 Rebekah George
Rebekah has been a national beauty, fashion, and healthy lifestyle expert for nearly a decade. You may recognize her smile from "The Today Show", "Good Morning America", or "The Early Show" to name a few. A well-respected key influencer, she knows the ABC's of AHA's and a thing or two about Choos (we mean, shoes!). She's held fashion and beauty editor titles for women's magazines like "Redbook", "Prevention", "Lifetime", "Natural Health", and "Grace", producing and styling stories that cover every trend from the runway to the real-way, truly helping real women across the country achieve their most coveted looks. Rebekah has made over dozens of real women from head-to-toe for magazine articles and top-rated television shows. With her encouraging, down-to-earth approach, she knows how to comfortably tap in to a woman's heart and soul, giving women the confidence to let their own true spirit shine through...and have a lot of fun along the way!
Rebekah has also reported on every inch of magic that happens in the home -- from turning the bedroom into a sleepy sanctuary, to creating a germ-free cooking experience, to transforming the bathroom into a perfectly pristine place to get ready for a night on the town. Most importantly, Rebekah understands today's woman, her desire to feel her best, and how bombarded she is with thousands of brands vying for her attention. Rebekah educates women with a genuine sincerity to help them make smart choices they feel great about. She always advises that the journey to get there starts with making small, simple changes that add up to delightful, game-changing results. That journey should be fun! She truly believes nothing is more beautiful than being comfortable in the skin you're in!
Rebekah holds a B.S. in journalism from Fordham University and resides in the New York City area with a very well organized closet.
How I'm Saving Money on Beauty Products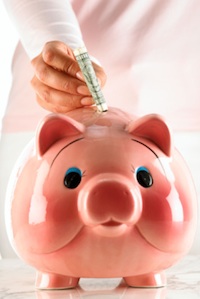 When it comes to my beauty routine, I've been in a saving sort of mood lately. It's not that I won't splurge on big-ticket items, but, more that I'm pretty beauty savvy and know a trick or two. So I figured the least I could do is share a couple hints to help you smarten up too. At the very least, you'll have an extra buck or 500 for a new pair of shoes. Get crafty : For mascara, buy a…  

Featuring:
Rebekah George
Tags: Makeup, Rebekah George
Read the comments »
My 5 Must-Eat Foods for Pretty Skin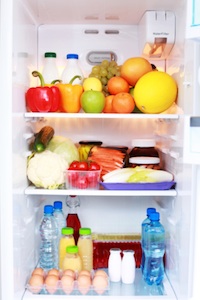 We hear about it ad nauseum -- eat right to stay healthy, eat right to lose weight, eat right to live longer. Now, I'm here to tell you one other reason to step away from the Cheez Doodles: eating right works wonders on your skin. Eating the right foods can offer your complexion some major benefits, from keeping you hydrated, to preventing acne, to protecting you from UVA damage. These five…  

Featuring:
Rebekah George
Tags: Skin Care, Rebekah George, Spring
Read the comments »
My Workout Beauty Routine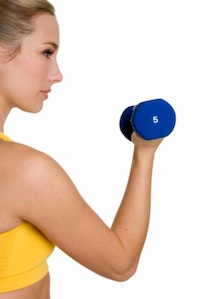 If you read My Beauty Life with any regularity, you probably know that I love to work out. For me, exercising is partly a stress reliever, partly to keep fit and partly for fun. And, while many beauty gurus debate whether or not women should wear makeup while working out, my school of thought is that there is no way I'm leaving the house without looking semi-put together. New York City is…  

Featuring:
Rebekah George
Tags: Skin Care, Body, Rebekah George, Spring
Read the comments »
4 Beauty Essentials for Your Spring Showers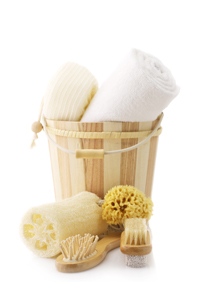 Spring is just about to bloom, which means one thing for me: Cleaning! This time of year, I love to give my home a pretty refresh (and a good scrub-down), and I go to town on my closet, swapping out those sweaters and wool dresses for tank tops and even a sundress or two. And I don't stop there. One of my favorite to-dos in my spring cleaning ritual is to take a look at my beauty products,…  

Featuring:
Rebekah George
Tags: Rebekah George, Spring
Read the comments »
My Quick Hair Volumizing Trick [VIDEO]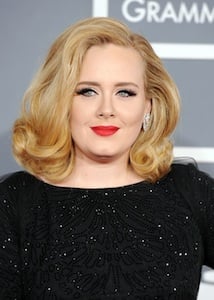 Whenever my hair falls flat as a pancake and I want to add some oomph back into it, I use this slick and quick volumizing trick to restore height and body. See for yourself, it works like a charm. …  

Featuring:
Rebekah George
Tags: Hair, Rebekah George, Winter
Read the comments »
Our Expert Guides