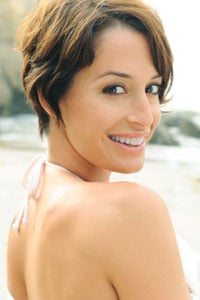 Ashley Borden
Ashley is a fitness and lifestyle consultant to some of Hollywood's most recognizable faces. Her unique approach to fitness can be attributed to having tackled her own personal struggles, transforming them into a positive philosophy and dynamic training program - making her one of the most sought-after experts in her field. Her personality and humor suits all types of celebrity clients, including: Christina Aguilera, Natasha Bedingfield, Reese Witherspoon, Taraji P. Henson, Mandy Moore, Ryan Gosling, Lauren Graham, The Veronica's, Sean Hayes, Annabeth Gish, Green Day's Tre Cool and more. Borden also trains top professional athletes, coaches and fellow trainers (whom she also consults with to help build their businesses).
Borden's tips and techniques have been featured in "InStyle", "Vogue", "Shape", "Muscle & Fitness", "Departures", "Prevention", the "Los Angeles Times" and "Fitness", to name a few. Internationally, Borden has been recognized by publications such as "Elle Japan", "Vogue Brazil", "Harper's Bazaar Russia", "Who Australia" and London's "NOW" magazine. In addition, she has been a featured expert on the "Today Show", "Discovery Health", "Extra", the "Tyra Banks" show, "MTV", "E! Entertainment", and more.
While maintaining a devoted training clientele, Borden is committed to mastering the newest exercises and nutritional advancements. In 2010, she released her Core Balance DVD with Gaiam. Her hard work has also attracted sponsors and partners such as: Nike, Nivea, Evian, Reebok, Thermos, Fiji Water, Splenda, GoFit, Lululemon, Nintendo Wii Fit, Flora Health, St. Regis Hotel, Polar Heart Rate Monitors, Nutritox.
After a successful three year run at the Four Seasons Punta Mita, Mexico, Borden now hosts private, luxury, "Balanced Wellness" fitness retreats at the 5-star Pelican Hill Resort in Newport Beach, California. The 4-day experience includes personal training, spa treatments and all meals customized by the executive chef according to Borden's S.O.S. Food Plan.
Publisher McGraw-Hill debuted "Your Perfect Fit", a book co-authored by Borden and denim designer Paige Adams-Geller (of Paige Denim) in January 2008. The book, the first to marry fashion, fitness and food tips, was given kudos by the "Wall Street Journal", "LA Confidential" and the "Tyra Banks" show.
Borden volunteers with the physical rehabilitation of Breast Cancer survivors and also with at-risk youth through the Chaka Khan Foundation, helping children to improve their knowledge of nutrition and fitness.
An avid dancer growing up, she always felt an inherent connection to fitness, yet battled a vicious eating disorder throughout her teen years. Hitting bottom at 18, Borden finally found a peaceful balance of exercise and nutrition through Overeaters Anonymous. "After having such a profound recovery experience, I felt inspired to share my insight on exercise and nutrition with others," says Borden. Clients gravitate to Borden to learn her training regimen and her widely written about S.O.S. Food Plan (featured in Your Perfect Fit).
Total Look: Getting Beach Body Ready
Want to get your skin smooth, toned and glowing in time for swimsuit season? Watch as host Total Look Video host Rebekah George consults with noted experts for insider tips on looking as smooth as possible from head to toe come summer (including that tricky bikini line area). And, click through if you want to hear what the experts have to say about getting your closest shave ever .…  

Featuring:
Audrey Fine
Tags: Total Look Videos, Rebekah George, Ashley Borden, Spring
Read the comments »
Expert Q&A: Your Questions About Diet and Exercise -- Answered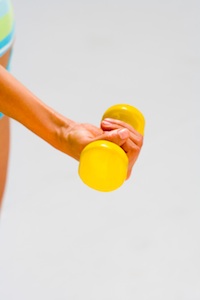 As summer rapidly approaches (yay) we've become more and more inundated with "shape up" questions for our resident exercise/nutrition guru, Ashley Borden. Here, Borden tackles four of your most pressing concerns. Question: If I want to lose weight do I need to cut out all the fat from my diet? Answer : "Absolutely not! Good fat is essential in your daily food plan. Healthy fats…  

Featuring:
Audrey Fine
Tags: Expert Q&A, Body, Ashley Borden, Spring
Read the comments »
Reader Q&A: Which exercise will help me find my abs again?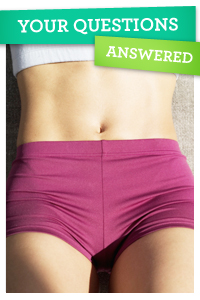 In an effort to get in shape for spring/summer, it seems that everyone is thinking about toning up and/or slimming down. Case in point: Kristin J. from Salt Lake City, Utah who sent us a question for celebrity fitness and lifestyle coach, Ashley Borden. Kristin, who like a lot of us out there is having issues with excess abdominal mass, asks, "What's the best exercise to [help me] find my abs…  

Featuring:
aborden
Tags: Body, Ashley Borden, Spring
Read the comments »
Reader Q&A: What Kind of Exercise Will Improve My Complexion? (And, What Foods Should I Avoid for Clear Skin?)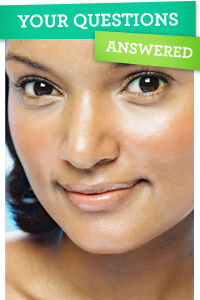 This week's reader question, a two-parter from Anna in New Jersey, is about getting a clear complexion, namely; which one food group should I banish from my diet if I want my skin to look great ? And, is there any sort of exercise that will improve my skin ? Not surprisingly, when it comes to "banishing" a food group to improve the quality of one's skin, celebrity fitness and lifestyle coach,…  

Featuring:
Audrey Fine
Tags: Ashley Borden, Spring
Read the comments »
Reader Q&A: Is it Really So Bad to Eat After 7 PM?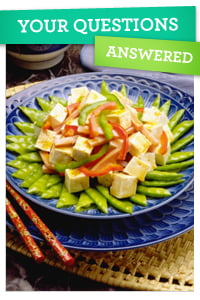 This week's reader question for celebrity fitness and lifestyle coach, Ashley Borden comes to us from the heartland. Miriam from Kansas wants to know whether eating dinner after 7 PM really makes her gain weight ? Good news...Ashley says you can relax your timetable because, when it comes to gaining weight, it's more about "what you eat and how much you eat." And, Miriam (and the rest of y'all),…  

Featuring:
Audrey Fine
Tags: Ashley Borden, Spring, Spring
Read the comments »
Our Expert Guides