About Total Beauty
The story behind the making of our company
Since 2007, TotalBeauty.com has believed in truth, democracy, and education with style.
We are driven by a commitment to improve women's lives by covering daily breakthroughs in beauty and health, with a focus on storytelling and original reporting.
Every day we introduce women to new products, trends and inspiration, and provide them with a powerful platform to share their feedback and product reviews.
Before TotalBeauty.com, if a beauty product did not meet its claims, a shopper had no way of knowing. Traditional marketing and print media just didn't discuss such things.
But TotalBeauty.com changed all that. In 2007, we launched as the first major beauty publisher curating all sides of consumer reviews.
It established TotalBeauty.com as the company that set a new level of trust and honesty in beauty publishing - something we are still known for today.
TotalBeauty reaches an audience of 3.5M* every month, and is part of the TotallyHer Beauty & Style Portfolio. Learn more about advertising with us.
Meet the Team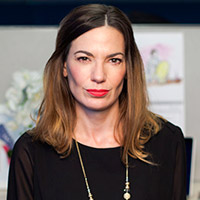 Jill Provost, Editor in Chief
An award-winning writer with more than 15 years of experience, Jill began her career at American PHOTO magazine, where she interviewed war photographers, supermodels and fashion icons. From there, she transitioned to television news before landing happily in the digital world, where she worked for a startup called CollegeClub.com, a site that utilized web 2.0 technology before the term was born. From there, she leapt into women's lifestyle brands, serving as the senior health editor at iVillage.com and senior editor at GoodHousekeeping.com. Prior to joining TotalBeauty, Jill worked for half a decade as an independent health and beauty writer for publications including Glamour, Women's Health, Reader's Digest and Woman's Day. On most days, she believes beauty comes from within. For the rest of them, she's eternally grateful for lip stains and concealer.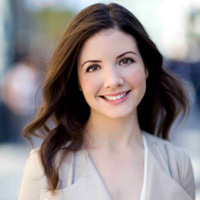 Dawn Davis, Beauty Director
Dawn Davis has been writing about beauty for more than 10 years. Before joining TotalBeauty.com in 2012, she worked at Cosmopolitan.com, HarpersBazaar.com and Lucky Magazine. As TotalBeauty's Beauty Director, Dawn represents the brand at dozens of product launch events each week. And when she's not running around New York City, she finds time to write, edit and Instagram. She's passionate about high-tech skin care, volumizing mascara and undone (but not beachy) waves, and she believes you can never have too many beauty products -- you just need a bigger bathroom.
* comScore Media Metrix, January 2015