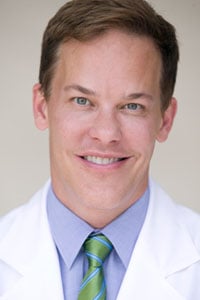 Dr. Derek Jones
Board-certified in dermatology, Dr. Jones completed his dermatology Residency in 1997 at Columbia University in New York, where he served as Chief Resident. In 1999 he founded Skin Care and Laser Physicians of Beverly Hills where he is the Director. As Clinical Associate Professor of Medicine at the University of California at Los Angeles, Dr. Jones is an internationally regarded key opinion leader and researcher in minimally invasive facial aesthetics. He is a frequently invited speaker at prestigious dermatology meetings and has delivered over 150 scholarly lectures. He is a widely published author with over 40 publications in peer-reviewed leading medical journals. He has written several textbook chapters and is Editor of the forthcoming textbook "Injectable Fillers: Principles and Practice" (Wiley-Blackwell). Dr. Jones also serves on the editorial boards of Aesthetic Surgery and Medicine and Journal of Cosmetic and Laser Therapy. He is regularly featured as a dermatology expert on several local and national television networks, including ABC, NBC, CBS, FOX, and Lifetime, and has appeared in interviews in "The New York Times", "The Los Angeles Times", "InStyle", and "Vogue".
Dr Jones is regarded as a keen expert in the diagnosis and treatment of all skin disorders. As an artist and a scientist, Dr Jones is highly sought after for his aesthetic skill and ability to rejuvenate faces with combinations of injectable wrinkle fillers, Botox, and lasers to create extraordinarily natural results that do not appear "overdone". He is the physician of choice for rejuvenating the faces of many leading celebrities, and is the physician responsible for many of the naturally rejuvenated faces that appear in national ad campaigns for Botox and the leading injectable filler, Juvederm.
Dr. Jones has served as a Principal Investigator on many clinical trials in facial aesthetics, including the trials that lead to FDA approval of Juvederm and the new eyelash growth product Latisse. His current FDA research focuses on novel fillers that naturally volumize the cheeks and lips, which atrophy with age. Dr. Jones is a fellow of the American Academy of Dermatology and the American Society for Dermatologic Surgery, and serves on the Postgraduate Education Committees for both. He received his Batchelor of Science degree with high honors from Tufts University and his Doctorate of Medicine from Baylor College of Medicine.
Posts Featuring Dr. Jones
Total Look: Understanding Your Sensitive Skin
Do you take good care of your skin but still experience breakouts, redness and other imperfections? You very well may have sensitive skin. Join in as our host Rebekah George talks to dermatologist Dr. Derek Jones to find out the best way to handle your special kind of complexion. And, as a bonus, celebrity makeup artist, Terri Apanasewicz, chimes in with the best approach for cosmetics when…  

Featuring:
Audrey Fine
Tags: Total Look Videos, Rebekah George, Terri Apanasewicz, Dr. Derek Jones, Spring
Read the comments »
Expert Q&A: Questions About Your Problem Skin -- Answered
We passed along four of your most pressing complexion questions to our resident skin guru, Dr. Derek Jones (who just happens to be an Associate Professor of Dermatology at UCLA and Founder and Medical Director of the Skin Care and Laser Physicians of Beverly Hills). Here's what he had to say... Question: I have acne prone skin, however, I am 40 so I need to know what I can use to help aging…  

Featuring:
Audrey Fine
Tags: Expert Q&A, Skin Care, Dr. Derek Jones, Spring
Read the comments »
Total Look: Preventing Wrinkles and Fine Lines
Listen in on these clever tips from dermatologist Dr. Derek Jones and lifestyle expert Ashley Borden and you'll be well on your way towards helping keep fine lines and wrinkles far, far away from your face. And, watch as our host Rebekah George shares her personal nighttime anti-aging routine -- you're sure to learn a thing or two. And, if you want even more pro advice on getting your…  

Featuring:
Audrey Fine
Tags: Total Look Videos, Skin Care, Rebekah George, Ashley Borden, Dr. Derek Jones, Spring
Read the comments »
Total Look: How to Get a Great Shave
Just in time for spring comes this tip-packed tutorial on how to get the best shave ever. Our host, Rebekah, talks to some of the top experts in the field to find out precisely what you need to do to get soft, smooth, nick-free skin and offers up much-needed advice on how to best-use your razor. So, if you're anxious to kick off those wooly winter tights and start showing your legs to the world…  

Featuring:
Audrey Fine
Tags: Total Look Videos, Rebekah George, Ashley Borden, Dr. Derek Jones, Winter
Read the comments »
Total Look: The Beauty Products You Really Need
Calling all beauty junkies...Do you often wonder which products you can live without and which you really need? Our video host, Rebekah, consulted two experts - one for skin, one for makeup - and their advice will be a boon for both your bathroom counter and your pocketbook.Click through to learn which products your skin care and beauty regimens require and which you're just wasting your money…  

Featuring:
Audrey Fine
Tags: Total Look Videos, Rebekah George, Terri Apanasewicz, Dr. Derek Jones, Winter
Read the comments »
Our Expert Guides