Expert Q&A: Questions About Your Problem Skin -- Answered
We passed along four of your most pressing complexion questions to our resident skin guru, Dr. Derek Jones (who just happens to be an Associate Professor of Dermatology at UCLA and Founder and Medical Director of the Skin Care and Laser Physicians of Beverly Hills). Here's what he had to say... Question: I have acne prone skin, however, I am 40 so I need to know what I can use to help aging…  

Featuring:
Audrey Fine
Tags: Expert Q&A, Skin Care, Dr. Derek Jones, Spring
» Read the comments
Reader Q&A: Which Beauty Product Ingredients Clog Pores?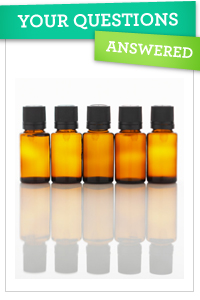 Reader Question : How do I know if I will get comedones (blackheads and whiteheads) from using certain cosmetics? In the past I got them when I used some face base and foundations. Are there ingredients that are commonly comedone-inducing? "Unfortunately," says celebrity makeup artist Terri Apanasewicz, "you really won't know until you use something." She explains, "our skin and chemistry are…  

Featuring:
Terri Apanasewicz
Tags: Expert Q&A, Skin Care, Makeup, Terri Apanasewicz, Spring
» Read the comments
Expert Q&A: Your Questions About Bikini Area Shaving -- Answered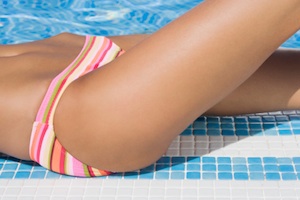 Shaving your bikini area can be challenging. You can end up with unsightly razor burn, ingrown hairs and/or painful nicks and cuts. What's a girl to do? Consult an expert, of course. (Which is exactly what we did.) Here to answer questions about getting the smoothest bikini area shave possible is Venus Scientist, Claire Girdler. Why is the area so difficult to tackle? "The bikini area differs…  

Featuring:
Claire Girdler
Tags: Expert Q&A, Body, Winter
» Read the comments
Reader Q&A: What is the hottest trend for color this spring?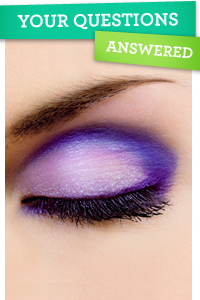 For this week's "Your Questions Answered" we turned to Terri Apanasewicz, a celebrity makeup artist who's worked with everyone from Cindy Crawford to Julie Bowen to Faith Hill. (She's also the woman responsible for Hillary Scott's (of Lady Antebellum) gorgeous Grammy look . Q: What is the hottest trend for color this spring?
 -- lawoody A: "Bright colors seem to be in the No.…  

Featuring:
Terri Apanasewicz
Tags: Expert Q&A, Terri Apanasewicz, Winter
» Read the comments
Expert Q&A: Personalized Haircut and Color Advice for 4 Lucky Readers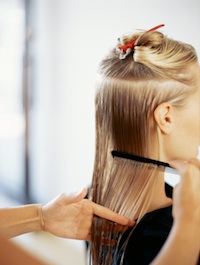 What woman doesn't dream of having her own personal hairstylist to turn to for advice? Enter maestro Charles Baker Strahan who's known in hair care circles for perfecting and individualizing his clients' looks. Strahan, who has worked with celebrities including Leighton Meester, Lauren Conrad and Becki Newton, took time out of his busy schedule (Los Angeles during awards season is insane) to…  

Featuring:
Audrey Fine
Tags: Expert Q&A, Hair, Charles Baker Strahan, Winter
» Read the comments
Our Expert Guides