Reader Q&A: Which Beauty Product Ingredients Clog Pores?

Posted 03/22/11 at 11:11AM by Terri Apanasewicz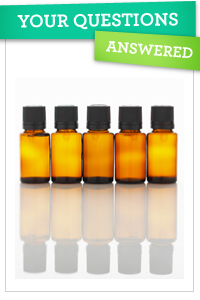 Reader Question
: How do I know if I will get comedones (blackheads and whiteheads) from using certain cosmetics? In the past I got them when I used some face base and foundations. Are there ingredients that are commonly comedone-inducing?
"Unfortunately," says celebrity makeup artist Terri Apanasewicz, "you really won't know until you use something." She explains, "our skin and chemistry are constantly changing and as a result makeup and skin care products are [pretty much] 'try and see.'"
Many companies make "non-comedogenic" or "non-occlusive" products that don't block pores and, theoretically, don't contribute to comedones as a result. "Here are some of the most common comedogenic ingredients found in skin care and makeup products," says Apanasewicz;
"Isopropyl Myristate, Linseed Oil, Cocoa Butter, Coal Tar, Isopropyl Isostereate, Lanolic Acid, Acetylated Lanolin, Oleyl Alcohol, Octyl Palmitate, Isostearic Acid, Myreth 3 Myristate, Butyl Sterate, Bismuth Oxychloride." Keep an eye out for them while shopping for products.
Ingredients that
don't
clog pores include almond, olive, evening primrose, peanut, safflower and sunflower oils.
Want help getting your clearest, youngest-looking skin ever? Watch this
anti-aging skin care 101 video.

Our Expert Guides