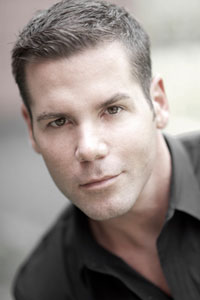 Charles Baker Strahan
World-renowned hair stylist Charles Baker Strahan was always fascinated with finding new ways to style his friends' hair. After finishing Cosmetology School at home in the Midwest, Strahan departed for New York City, where he worked in his first salon and studied acting at NYU, which has proven extremely useful in understanding his clients as a hair stylist. He is keenly aware of how developing the clients' look effects the characters they play.
After an opportunity arose for Strahan to combine his on-camera and hair styling skills as a make-over hair stylist on the Lifetime series "Kick Off Your Shoes," he relocated to Los Angeles, where he also worked with "Sports Illustrated" for their Search for the Next Swimsuit Model campaign.
After a stint in Los Angeles, Strahan returned to NYC, where he spent months working with Mariah Carey. It was at this time that Strahan was brought on by Herbal Essences to serve as their national spokesperson and Celebrity Stylist, a position he still maintains.
Strahan is especially known for perfecting and individualizing his clients' look and teaching them how to grow their hair to make it strong and healthy. His belief in the integrity of the hair has brought him numerous celebrity clients and aided in the development of Herbal Essences products. With his background in acting, as well as his strong desire to teach people about how to properly treat and grow their hair, he is currently in development on television programming.
Due to his unique talent for creating flawless looks that enhance the inner beauty of his clients, Strahan has built an impressive, loyal celebrity client base including: Leighton Meester (whom Strahan introduced to become the celebrity face of Herbal Essences), Whitney Port, Lauren Conrad, Becki Newton, Ana Oritz, Jenna Fisher, Amy Poehler, Lindsay Price and Shantal VanSanten.
Total Look: Hot Weather Beauty Tips
It's heating up out there and, just in time, Rebekah George sits down with hair stylist Charles Baker Strahan and makeup maven Terri Apanasewicz to get the 411 on the best ways to look pulled together but not overly done up when the mercury's rising. Follow these expert tips to be sure to look your very best (and not sweaty or frizzy in the least) this summer. And, for tips on looking…  

Featuring:
Audrey Fine
Tags: Total Look Videos, Rebekah George, Terri Apanasewicz, Charles Baker Strahan, Spring
Read the comments »
Expert Q&A: Your Questions About Summer Hairstyles Answered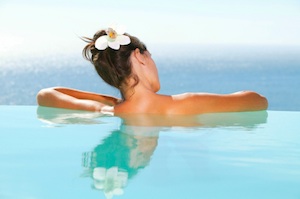 As temperatures start to rise, it's getting harder and harder to stay cool and coiffed. To get a handle on things, we went to hair expert Charles Baker Strahan to find out the best ways to beat the heat while still looking great. Question: I'm going to a wedding next month in Alabama and it's going to be HOT -- what's a good updo that will look pretty but not too frumpy and help keep me cool?…  

Featuring:
Audrey Fine
Tags: Expert Q&A, Charles Baker Strahan, Spring
Read the comments »
Total Look: Summer Wedding Looks
Watch as our experts give Total Beauty reader Laurie hair and makeup tips for the three very different weddings (beach, Vegas, black tie affair) she's attending this summer. She wants to look beautiful, of course, but there's added incentive -- her ex is going to be there! Want even more wedding tips and ideas? Check out our dedicated wedding channel ! …  

Featuring:
Audrey Fine
Tags: Total Look Videos, Rebekah George, Terri Apanasewicz, Charles Baker Strahan, Spring
Read the comments »
Total Look: Springtime Makeup Bag Overhaul
Spring cleaning isn't reserved only for closets, garages and muck rooms. The new season is the perfect time to weed out all your old makeup items and make room for a new batch of hot colors and products that're clamoring to be incorporated into your routine. Watch as Total Look host, Rebekah George, chats with industry experts about the things you need to keep (and get) for your makeup bag.…  

Featuring:
Audrey Fine
Tags: Total Look Videos, Makeup, Rebekah George, Terri Apanasewicz, Charles Baker Strahan, Spring
Read the comments »
Total Look: How to Look Pretty While Exercising
Ok, so maybe makeup isn't really top priority when it comes to work up a sweat, but, let's face it, you do want to look at least semi-cute, right? Here's where the experts come in. Follow their advice for inspired hair and makeup tips and you'll find yourself looking just as good as you feel.…  

Featuring:
Audrey Fine
Tags: Total Look Videos, Body, Rebekah George, Terri Apanasewicz, Charles Baker Strahan, Ashley Borden, Spring
Read the comments »
Our Expert Guides