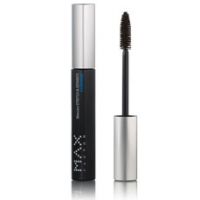 Love it

I really love this mascara for going out at night. It makes my eyes look larger. It seperates and elongates lashes. The only thing I don't like is the waterproof, I like quick and simple.

6 years

I usually don't write reviews, but for this mascara I would love to send my compliments. I have been using the Stretch & Separate for past six years. It just works for me. It stretches eye lashes longer, gives volume, keeps them in shape (I always curl my eye lashes before applying mascara), but soft and natural at the same time, is light weight, and never makes a mess. Yes, I am a fan of Max Factor Stretch & Separate Waterproof Mascara :)

Three out of Four are not usable

The problem with Max Factor Stretch & Separate Waterproof Mas is that 3/4 of your purchases are useless and dried out and useless. Their production quality must be very poor. As you have to purchase four to get one that works this is one of the most expensive mascara on the market.
Back
to top