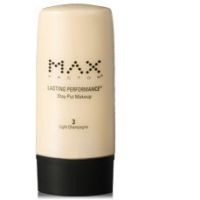 Brilliant!

One of my favourite foundations. Medium to full coverage but can be applied lightly also. Semi matte finish

I Love this makeup!

I am going to be 57 in two weeks and this is the best makeup anyone has made in that many years. I love it, but of course it has been discontinued and hard to find! "Max Factor, who is running your company?"

The Best!!!

I can no longer find it and am totally out!! Anyone know where i can find it?