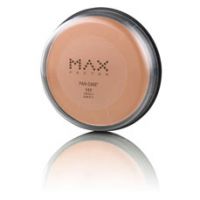 Great Coverage

This actually works quite well-- it provides medium to heavy coverage & lasts all day for a bargain price. It works as well as more expensive brands. I used it in high school when I had bad break-outs & it covered them without causing more skin issues. I see other reviewers mention that it's time- consuming to apply, but I actually found it was a quick process since you basically can skip conceale...read morer & powder with this; it's strong enough to hide all imperfections & once it dries, it has a soft, powdery finish that lasts all day without caking. The only reasons I stopped using it: 1. It has a strong scent, it's not a bad scent but it's strong & I like my make-up scentless. 2. It was heavy which is perfect for anyone that needs a lot of coverage but not so much for me anymore. I haven't really broken out in the past 2-3 years so I opt for lighter, mineral powders now. Definitely use this if you have any skin problems that are hard to cover.

Good for Oily Skin!!!

I'd have to give this one 10 stars. I'm on a budget and I don't want to spend so much for make-up. I'm so happy I found this foundation. It really does what it says. I don't have acne or pmples but I have super oily skin. So i just wet the sponge and applied the pancake on my face and I was prepared to be disappointed but OMG it's been about 4 or 5 hrs now since I put it on but my Tzone is still m...read moreatte. I LOVE THIS!!! It's not as expensive as MAC but boy does it deliver. I also don't know why some people here said it's such a hassle to put on that it's so much work???? Hello!!! It was so easy!!! I didn't even have to put on a finishing powder. After the pancake i just put on lipgloss and I was set to go. It's not cakey and it evened out my skin tone. Sure am glad I gave this a try before I bought MAC, saved me tons of dollars.

Easy as pancake

This is my staple foundation. I apply it with a foundation brush spritzed with toner or water and it pays off. The pot does not last me too long; but at 9 bucks I don't mind repurchasing over and over. This holds on all day, and if you prime; you have photo quality stuff. In my opinion, better than MAC STudio Fix; and certainly much more affordable!!!