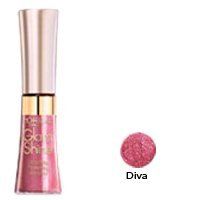 iT DOES WHAT IS EXPECTED

i LOVE THIS PRODUCT. iT'S SHINY, PLUMPING AND REALLY LASTS.

Shiny and with great applicator

I have this in Strawberry Sorbet - a beautiful shimmery pink. I like that this product isn't like the usual lip glosses - sticky, disappear quick and sometimes with a very unpractical applicator. This lip gloss stays on longer than others, has beautiful shine without making you look like a 8-year old and I really like the applicator. Will definitely try other colors.

Shiny as shiny can be!

It does what it says. Pigmented with thickly clustered golden glitters that show up well. It makes your lip kind of pop cos of the shine. Hence, Plumping! Personally, I am not a gloss liker and would prefer something hydrating or matt so I don't like this product as much.
Back
to top