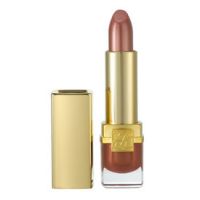 Beautiful Colors, Great Texture

I was wary of these at first, but once I tried "Passion Fruit," I realized that it is sheer and shiny and moisturizing. I've collected more colors since and love the texture; I tend to get a lot of compliments while wearing these.

Creamy Subtle Color

This lipstick is so creamy and moisturizing. I love how it's not a harsh color, but instead goes on very sheer and shiny with that fig smell and taste. I have Plum Fizz and Crystal Beige. Beautiful. The color that shows through looks a lot darker than what shows up on your lips. The quality of the product and the classy beauty of the packaging make the price worth it.

Lipstick For Women

This lipstick goes on smooth and sheer and shiny. I have Plum Fizz and Crystal Beige. It goes on creamy with a bit of shimmer, not sloppy or harsh. I can glide it over dry lips and literally feel moisturized. Love it! It is totally worth the 22 dollars for a moisturizer with color. (Don't be frightened by the dark color you see in the tube because it goes on sheer and natural) And the packaging is beautiful!
Back
to top