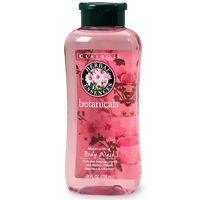 Please!!!

Oh please tell me this isn't gone forever???!!! This body wash was amazing and I miss it, I can't find it any where and I desperately want the old herbal shampoos, conditioners and body washes back. This body wash was the best I ever used and I dream about it lol. It smelled amazing, lathers wonderfully and left my skin fresh, clean and soft. Bring it back!

H E

smells good, works great.

21 Best Soaps

Exclusively from the editors at Total Beauty

Get the Buying Guide to see these top-rated products!

Get it now »

This Smelled Great & Worked!

This was much better than some of the newer Herbal Essence body wash products, and it's a shame they discontinued it. It lathered more, and was much more moisturizing. It always left my skin feeling well-scrubbed and clean, without drying me out. They need to rework their current formulas to be more like this one was.
Back
to top