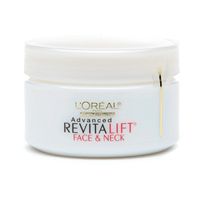 Disappointing

I took it back to the drugstore becaue I broke out in a rash from using it.

Sorry, FOLKS disagree

I purchased this only last year and I found absolutely nothing wrong with this product. The jar was less that two oz. It was for face and neck and I did it every night till I emptied the jar. NO pore enlargements, no burning of the skin. Odd how people have different opinions of a product - never ceases to amaze me.

revitalift

I used revitalift 6 months ago and every place I applied the cream got swollen, red and it looked like I had a bad sunburn. Then it started to peel non stop. I am still getting bad symptoms from this. I do not know if I am allergic to the retinol or the nano particles. At this point I am going to see a dermatologist because it has not gone away. We need to get to the bottom of this. What are they using in this product that causes such bad reations.
Back
to top