When Curling Irons Attack ... and other STUPID beauty accidents

Posted by beth on January 29, 2009 at 04:26PM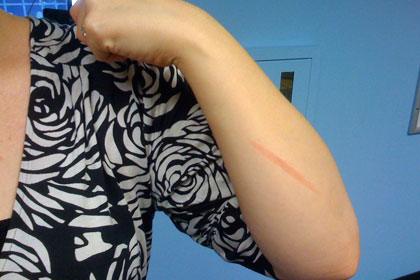 Check out how I burned my arm this morning on my curling iron. Stupid, stupid. Then I used this eyeliner, which I forgot kinda-sorta gives me pink eye every time I wear it (but it's too pretty to chuck). I'm already starting to itch.
While nowhere near as catastrophic as these beauty mishaps, I've gotta wonder who else out there has hurt themselves in a stupid beauty mishap?