What Hygiene Habits Are You Embarrassed to Admit?

Posted by Anna on July 7, 2011 at 01:17PM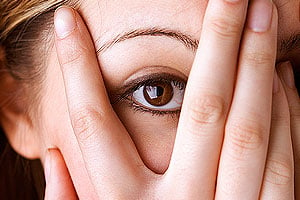 I am not a clean freak, but I can get super intense over certain bad bathroom behaviors. In the kitchen, I seem to be laid back -- I'll do the occasional double dip, drink out of the carton, prescribe to the ten-second rule, etc. But when it comes to the bathroom, my switch flips.
The bathroom in general freaks me out. It's a warzone really. Think about it: A small enclosed space where you poo just a foot or two away from where you brush your teeth (*shakes*).
If you've ever shared a bathroom with a roommate (someone you aren't intimately involved with, or love, for that matter), any clean freak thoughts you had before probably took a turn for the more intense. "Is that my hair in the sink?" "Do they pee in the shower?" "Did they use this towel to dry … down there!?"
These questions I believe to be inevitable, which is why I love companies making hygienic health and beauty products for people like me.
For instance: The "True Clean Towel", $19, which has a graphic design of a body on the towel, designating a specific portion of the towel for certain parts of the body. A.K.A., you will never wipe your freshly washed face with the part of the towel that wiped your ass, or someone else's, a day earlier.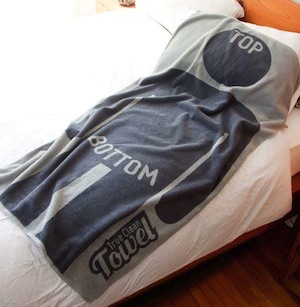 And the VIOLight ZapiPOP Za-Za Zapi Toothbrush Sanitizer, $29.95, which kills 99.9 percent of germs that come in contact with a toothbrush, including strep, staph, H1N1, e.coli, salmonella, and others. Essentially, this contraption makes it so that you never have to worry about who is pooping next to your toothbrush again.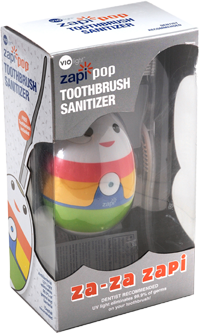 Am I the only one thinking about these things? What personal hygiene habits freak you out?