Health Report: Study Shows Wearing High Heels Causes Arthritis

Posted by Sharon on July 5, 2011 at 11:15AM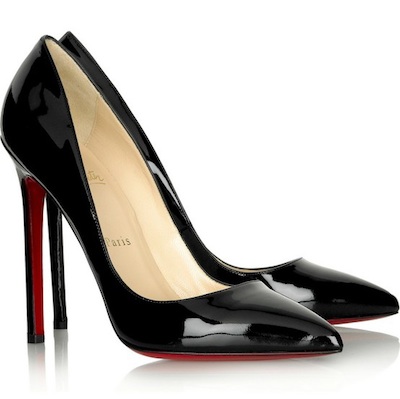 I have a problem and I've finally decided to come clean: I'm a heel addict. I've tried (retail) therapy, but it only makes my issue worse.
I love heels so much that I developed severe bunions. So severe, in fact, that at age 23 I had to get them removed. (Apparently they were gnarly enough to belong to a 60-year-old.)
You'd think I would voluntarily stop wearing heels.
But you'd be wrong.
Sneakers are ugly. And as "Marie Claire" magazine says, "Flats are for quitters!"
Wearing heels actually helps you walk differently -- a 'lil straighter, a longer gait, with a bit more confidence even.
However, a new study from the UK has found that those Jimmy Choos alter your body's posture even after you take them off. Scientists discovered that wearing heels increases pressure on the ankles, knees, and feet. This weakens the cartilage in these joints which, in turn, increases your risk of osteoarthritis.
Yikes.
Osteoarthritis is the most common form of arthritis, causing pain and stiffness in the joints. And it affects mostly women. Mostly high heel-wearing women, this study found.
If you're anything like me and can't bear to give up your on-trend, peep-toe nude pumps despite the health risks, follow these tips from Anthony Redmond, a podiatrist and arthritis researcher in the UK:
• Wear the appropriate footwear for your chosen activity. "Choosing the right footwear will help minimize the stress placed on the feet and joints during everyday activity," says Redmond.
• Don't wear sky-high heels. "For daily wear, opt for a round-toed shoe with a heel height of no more than 1 inch," says Redmond. "Also, look for a heel with a shock-absorbent sole to help minimize shock to the joints."
• Heed your pain. "If you do experience frequent pain in your feet or ankles, don't ignore it," says Redmond. Sixty five percent of those surveyed experienced stiffness or pain in their lower body and feet, but only half sought help.
Tell me -- am I crazy for not shelfing my 3+ inch pumps? Or are you with me in my commitment to (high) fashion?