Spa Week: Indulge in Health & Beauty Treatments for Just $50

Posted by Kristen on September 14, 2010 at 05:02PM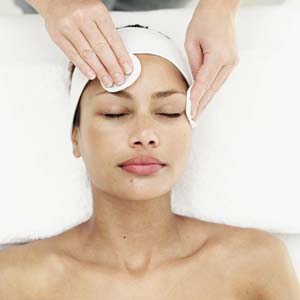 There's really nothing better than having healing hands all over on your body and lovely-smelling lotions and potions massaged into your skin, coupled with a coma-inducing ambiance, right? And when you're stressed, being pampered can feel like a lifesaver (in fact, some health and beauty treatments might actually save your life). Unfortunately, we don't always put ourselves, or our health & beauty first; especially since spa treatments don't often come cheap.
But this week (September 13-19) and October 11-17 you have no excuse because it's Spa Week, which means you can indulge in luxurious, full-service spa treatments at the finest spas in North America for $50 a pop -- pretty sweet, huh? So how does it work, you ask?
Here are the four easy steps to bliss:
Step 1: New to Spa Week? Sign up here to view spa listings. Already a member? Go to the Spa Directory and log in.
Step 2: Click on the state or province of your choice from the Spa Directory.
Step 3: Browse through participating spas and treatments being offered.
Step 4: Call the spa directly and book your appointment.
Step 5: Enjoy your post-spa bliss. Ahhh …
And if Spa Week isn't in your 'hood or you just can't make it happen, try this DIY Chamomile and Oatmeal Facial Scrub for an at-home, spa-like experience:
Best for: normal to oily skin types
Benefits: calms skin, exfoliates for deep cleansing
1/4 cup chamomile tea (brewed and cooled to room temp)
1/4 cup oatmeal (lightly ground)
2 tbsp honey
2 drops of almond oil
Combine the ingredients. Rub over face and neck gently, but still with enough pressure to exfoliate the skin. For deep cleansing, leave the scrub on to create a mask, or simply wash off with warm water and pat dry. Moisturize if desired.