5 Quick Ways to Refresh Your Hairstyle for Fall

Posted by Kristen on September 15, 2010 at 04:06PM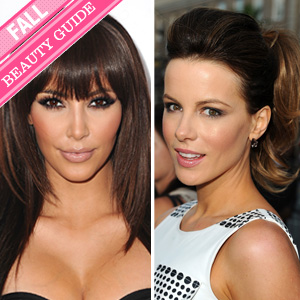 I feel particularly perky today. Perhaps it's because that second cup of Joe just hit my blood stream. Or maybe it's because when I walked into work this morning, I felt a cool breeze hit my face and whip back through my hair as if to subtly remind me that fall has finally arrived in all its I-get-to-wear-red-lipstick-again glory. (Make sure you're starting to transition your makeup from summer to fall like a pro.)
I don't know about you, but with each new season I feel reinvigorated, revitalized, revived and ready to take on a new chapter (I warned you, I'm feeling perky). The newness excites me, and admittedly it's because I get to give myself a little fall makeover. OK, I'll confess, I need to find a hobby.
But before I take up the cello or learn to play chess, check out the five ways celebrity stylist Kristen Ess says we should refresh our hairstyles so we're "on trend" this season. She swears these quick tips will transition our hair into fall fabulously.
Hairstyle Tip 1: Try bangs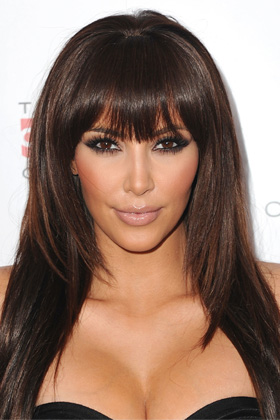 This fall is all about bangs. Chunky, side-swept, wispy, or blunt; all types of bangs are perfect for this season. "Most of the fall we tend to put our hair in a pony or bun. Having real bangs allows you to put your hair back and still have something going on," says Ess.
Had a bad bang experience in the past? Ess says not to worry, if you're not into them, you can always "twist and pin them back -- that's cute too!" If you're still afraid to snip, or if you want to see how they'll look on you before you cut, Ess suggests buying clip-on bangs, which are "everywhere now" and even available for curly hair (try hairdo by Jessica Simpson Tru2Life Fiber Clip in Bangs, $44). Ess thinks every woman should have a pair, especially for the times when you're sitting in your bathroom with a pair of scissors and nothing better to do, she jokes.
Hairstyle Tip 2: Utilize hair accessories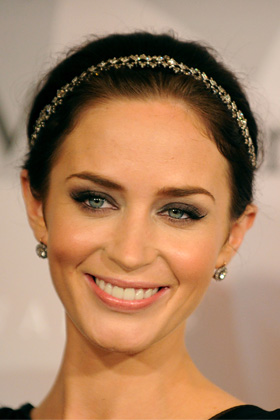 Hairstyles tend to be a bit more "buttoned-up" in the fall, and a quick way to polish off any hairstyle is to add a hair accessory. "Most department stores have a small hair accessories department now. Don't skip it," says Ess. She says the addition of flare like a barrette or headband can turn a simple bun into a more refined, fall-appropriate look. You also don't have to break the bank in order to accessorize, says Ess. Her tips for accessorizing on the cheap: Turn an old brooch into a hair jewel for a night out or revamp an old headband by pulling off anything (like a bow or button that's attached to it) and gluing or securing on something sparkly or fancier, says Ess. "I also love incorporating necklace chains into the hair -- weaving it into a braid or a chignon," she says.
Hairstyle Tip 3: Tame beachy waves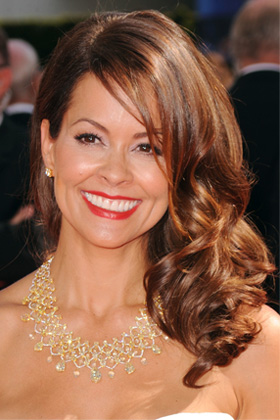 The tousled I-just-spent-the-day-at-the-beach wavy hairstyle was a favorite of many celebrities this past summer (and every summer before that), but the look is not completely gone for fall. It is slightly altered though -- this season it has a retro, more refined spin. Instead of the roughed-up ringlets, opt for more defined coils. To create them, make a deep side part and use a 1-1/4-inch curling iron. Start from your ears down, twisting sections of hair around the barrel of the iron, which will give them a retro vibe. Finish by brushing out curls once and smoothing over them with a drop of shine serum (try Joico K-PAK Shine Serum, $14) for extra shine and gloss.
Hairstyle Tip 4: Enhance shine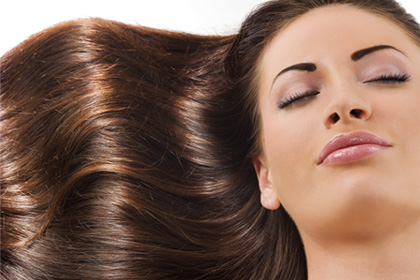 No hairstyle will look fab if your hair color is dull or brassy from the season past. Ess suggests going to a salon to get a gloss or glaze treatment applied to your hair. A clear hair "gloss is basically a 'top coat' for your hair -- it's liquid-y, not creamy, and goes on all over your hair from scalp to ends," she says. The gloss will work to seal your hair and create lots of shine, says Ess.
Hairstyle Tip 5: Modify your ponytail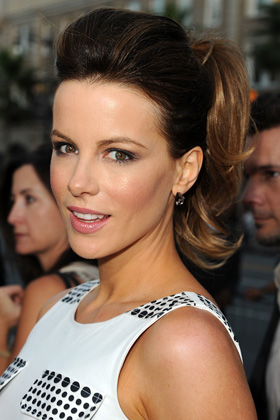 Instead of trying to braid your hair this way and that, a summer trend that caught on like wildfire, let your ponytail loose. Ponytails are huge for fall and this season wear them with volume at the crown (a la Bridget Bardot). To get volume at your crown, use a fine-tooth comb and tease one-inch sections at a time, pushing hair down gently towards your scalp. Then, using the same comb, lightly smooth hair back over the teased section and secure with elastic. Lock everything in place by misting with a strong-hold hairspray like TIGI Hard Head Hard Hold Hairspray, $11.50.