Hair Care: The Best, the Worst and the So-So Dry Shampoos

Posted by Molly on November 30, 2010 at 05:04PM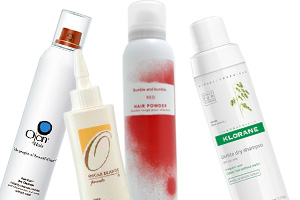 Every week I embark on a dirty hair throwdown with myself where I try to go as long as I can without washing it. And for the most part, unless I have a super sweaty workout (which has not been happening lately) or an event to go to (ditto), I top out at about two times a week. And, while you might be thinking that I must be into that greasy, "grunge" look, I'd be willing to bet that if you saw me right now, you wouldn't be able to tell that I'm on day five without a proper shampoo. That's right. After nearly an entire week, my hair doesn't look one bit greasy and I owe it all to dry shampoo. Jealous? Check out this round up of the best and worst dry shampoos to find your hair's new best friend. Because, honestly, who wants to take the time to wash and dry their hair every day (especially when it's cold outside)?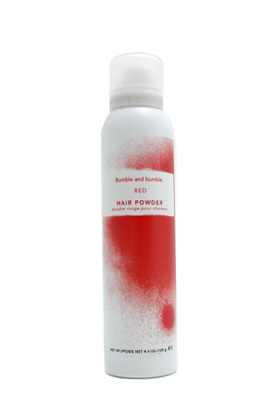 The Worst: No. 2: Bumble and bumble Hair Powder, $35
One reader cautions, "Use only if attending clown college!" Another says, "I read about this product in at least five magazines with awesome reviews of it before I bought it. It is pretty expensive. So I took it home and tried it. My entire bathroom was covered in brown spray paint. I spent forever cleaning up the mess. And it made my hair stiff and didn't remove the oil as promised."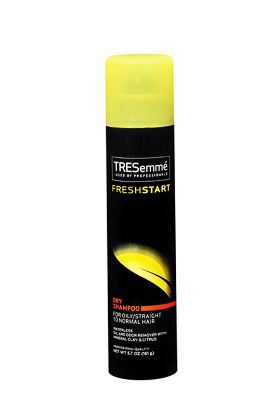 No. 1: TRESemme Fresh Start Dry Shampoo, $4.49
One woman exclaims, "This product did the exact OPPOSITE of what it was supposed to do. It left my hair feeling greasy, heavy and flat. It also left a heavy gunk all over my brush that wouldn't wipe off; I had to soak the brush in shampoo to get it off. It's a complete waste of money."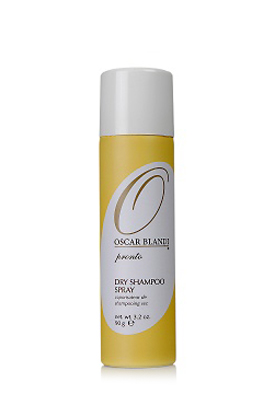 So-So: No. 2: Oscar Blandi Pronto Dry Shampoo Spray, $11
Some readers were sorely disillusioned saying, "I've read so many good things about this product, so I was disappointed when I first used it and it left residue in my hair -- even though I brushed it out as the directions said." Other women love the product, but not the can it comes in: "I love this spray, but the bottle is empty quicker than a New York minute."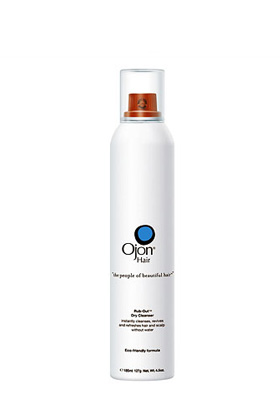 No. 1: Ojon Rub Out Dry Cleanser, $24
This dry shampoo falls in the middle with readers comparing the pros and cons … On one hand, one says, "Ojon gives my thick curly hair volume and absorbs oil with no residue whatsoever. After a blow out I will use this dry shampoo for three to four days and still have clean-looking and smelling hair. Also, it lasts a really long time, so it's definitely worth the money." On the other, this reader says, "I have yellow-orange stains on my clothing and bathroom wall after using the product. And after just three uses, the cap was gummed up and basically useless. If you buy a product, you should be able to use it more than three times."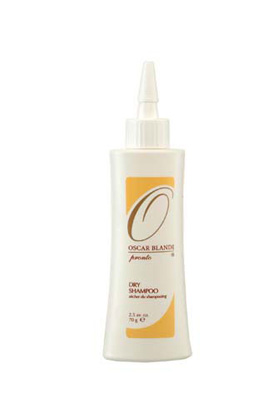 The Best: No. 3: Oscar Blandi Pronto Dry Shampoo, $11
Readers say the non-spray version of this powder "changed my life!" One reviewer says, "I have super oily hair and, therefore, have no choice but to wash every single day. I am also not a morning person and hate getting up one second earlier than I have to. This shampoo has changed my life. Now, I can shower at night and use this shampoo in the morning and my hair looks fresh and clean, as if I had just washed it."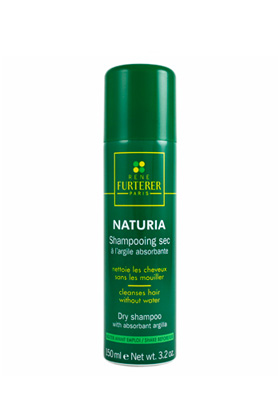 No. 2: Rene Furterer Naturia Dry Shampoo, $12
Readers can't stop gushing saying, "this is a GREAT product and it deserves a 10! I have dark brown hair, and it works wonders. I actually carry a can with me everywhere I go since I travel a lot for business, and you never know when you're not going to have time for a shower or your hair needs a touch up. Absolutely worth every penny."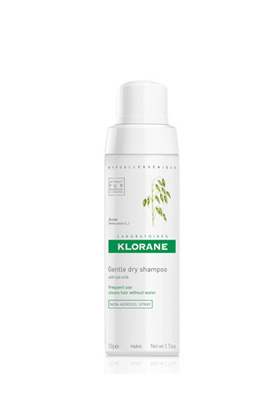 No. 1: Klorane ECO Gentle Dry Shampoo with Oat Milk, $7.50
One woman says this "is a wonderful dry shampoo. I often can't wash my hair everyday and this product is a lifesaver. I have very limp, fine hair. After using this, my hair is clean and has volume and bounce." Another woman says, "As a person who can't wash their hair everyday (it's super dry and super curly/wavy) this stuff is fantastic. I've literally tried every dry shampoo on the market and this is my top choice. Smells great and it doesn't leave my hair with a powdery feeling."