Best Classic Beauty Products

Posted by Anna on January 10, 2011 at 05:59PM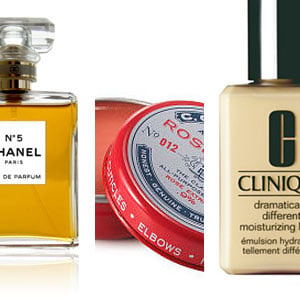 Fine wines get more expensive and appreciated the longer they sit collecting dust on your shelf. Cheese gets praise for mold. Classic cars are worth more than anyone in their right mind would have ever paid for them when they were new. So, what's the trend here? Well, unlike people and celebrities, aged products are valued. And beauty products are no exception. Any product that women continue to love and pass on to their daughter's daughter because they work so darn well, should be appreciated, celebrated and well, on this list of the 14 best classic beauty products.
These products have been around for ages and have become staples in our makeup bags and bathroom cabinets. And since you, like us, tend to get a little nostalgic when it comes to beauty products -- whether you use them religiously or run back to them with open arms when your newer beauty products don't deliver -- we rounded up a list of the ones our readers say are the best. Here are six of the 14:
Maybelline New York Great Lash Mascara, $4.99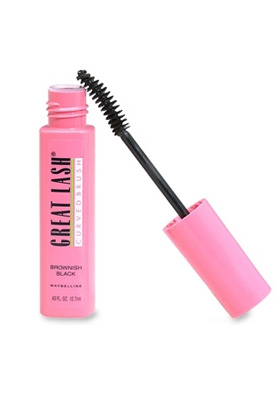 TotalBeauty.com average reader rating: 7.7
Why: There's a reason why one of these pink tubes of mascara sells every 1.5 seconds. Readers tell us, "I had been using this mascara for years before trying other mascaras, and I still love it." And, "over the years I've tried lots of different brands of mascara; this is the best." One reader says, "a mascara that can curl and give volume to your lashes at a good price is a plus! This mascara worked very well. I am Asian so I have small lashes, but this made my lashes long and gave them a bit more volume." While another says, "it lengthens, volumizes and doesn't clump. Seriously, it does everything a good mascara is supposed to do."
Agree? Disagree? Write your review here.
Clinique Dramatically Different Lotion, $24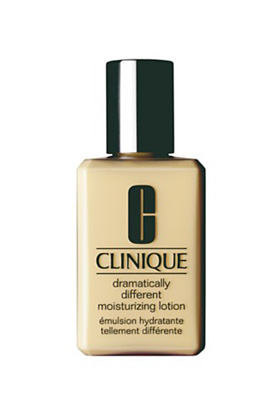 TotalBeauty.com average reader rating: 7.7
Why: Teenage girls, their moms and even grandmothers love this product saying, "this is the best lotion ever! No other can compare to this beautifully-crafted product. It is great for any type of skin." While others say, "it sinks right in, the fragrance is unobtrusive, this doesn't irritate my VERY sensitive skin -- it really is an excellent moisturizer." One reader says, "I love putting this moisturizer on my face. It literally feels like my face is drinking a big glass of cold water! And my skin stays smooth and soft all day." Another adds, "when I started using this lotion, I had extremely dry skin that was peeling from allergic reactions caused by a previous line of products. This one got to work instantly. Within a week, all the dryness had disappeared and my skin felt soft."
Agree? Disagree? Write your review here.
Yves Saint Laurent Touche Eclat Radiant Touch, $40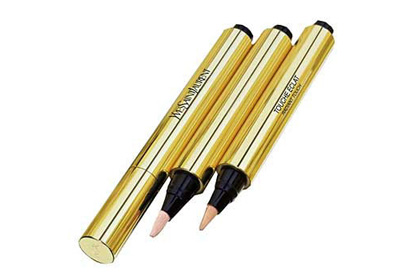 TotalBeauty.com average reader rating: 8.4
Why: One reader says, "I was introduced to this miracle pen by numerous makeup artists during my 10-year stint as a model in London during the '90s. I've yet to find anything which is as practical, versatile and downright effective at blasting shadows and small blemishes as Touche Eclat. This has been the only constant in my makeup bag for the last 10 years, which is saying something as I'm an absolute makeup junkie always looking for the next 'miracle product'." Another tells us, "this highlighter and dark circle hider is just amazing! It gives your face a radiant boost, all the while hiding your dark circles and fine lines. The texture of the cream is very light and the product does last a long time."
Agree? Disagree? Write your review here.
Noxema Deep Cleansing Cream, $4.99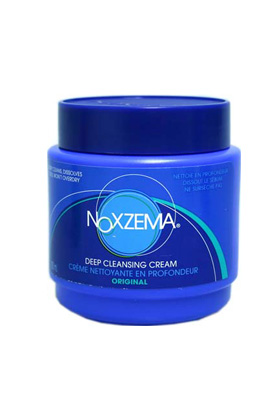 TotalBeauty.com average reader rating: 8.8
Why: One reader says, "I use this everyday and I have beautiful skin. I'm almost 28. I never have acne anymore. It is a great classic product and I've never been able to find something I like better. Especially for the price. It is so refreshing to wash my face with this every morning." While another says, "I have used this since I was a kid, [and] always have had clear skin. It gives me a refreshing clean feeling and smooth skin." If that hasn't convinced you this classic is worth trying, another reader adds, "I really love this stuff, and there's a reason why it's been around so long, it works wonders on skin! I grew up with this smell because my grandmother used it every morning and night, and now I'm hooked too. Leaves my skin soft and clean."
Agree? Disagree? Write your review here.
L'Oreal Paris Elnett Satin Hairspray, $14.99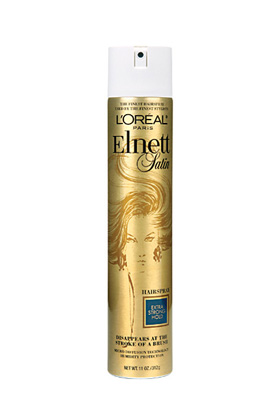 TotalBeauty.com average reader rating: 9
Why: Why do readers love this hairspray so much? One reader says, "It's like a magic 'wand' for your hair. Holds, shines and protects (I buy the one with UV filter). You can brush through it over and over again and it still holds." Another reader says, "this is a miracle spray that holds your style, but allows you to move it and play with it, and it will stay however you leave it -- all while leaving a satin finish on your hair." One reader even says she's found another use for it: "What I really like about this spray is it almost doubles as a dry shampoo ... I have oily hair, so sometimes my bangs can get gross looking by the end of the day. But when I use this on my bangs in the morning, it holds them in place and keeps the oil from showing all day!"
Agree? Disagree? Write your review here.
Paul Mitchell Shampoo One, $9.99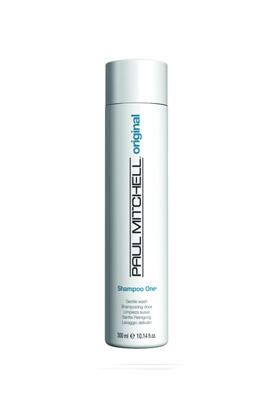 TotalBeauty.com average reader rating: 9.4
Why: Why use this shampoo? One reader says, "It smells like coconuts!! It clarifies your hair. Its not too heavy on your hair. It does not dry out your hair. It's worth it. And it's great for color-treated hair! Worth every penny. " Another says, "I just bought this product a few weeks ago after being a loyal Pantene user. And ... I love it!" Another reader adds, everyone "knows it's hard to find a good shampoo for curly hair. [This] gives body (not too much, just right) shine, feels clean, super soft and I can't keep my hands off. And most important of all, no frizz. A fine-haired reader agrees saying, "this shampoo is very gentle and leaves my hair shiny without weighing it down. I have been using this shampoo for so long I can not recall NOT using it. At least fifteen years and it is considered 'the family shampoo.' If you are looking for a gentle shampoo, this is the one to purchase!"
Agree? Disagree? Write your review here.
*At time of publication
Check out the classic beauty product nabbed the no.1 spot in 14 Best Classic Beauty Products.