Cities with the Most Youthful, Healthy Skin

Posted by Kristen on June 7, 2010 at 06:30PM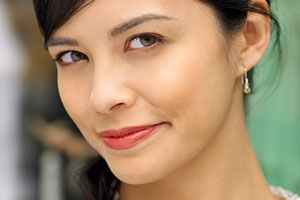 "The city never sleeps, better slip you a Ambien." In the song "Empire State of Mind", that's Jay-Z's solution for New Yorkers' sleepless nights, but maybe it's their lack of zzz's that kept them off this cities with the most youthful skin list. Did your town make the cut? If not, it might be time to relocate ...
San Antonio, Texas
While moderate levels of pollution and lots of sunshine (it's sunny 80 percent of the year!) are a concern in San Antonio, the state of Texas still has one of the lowest rates of skin cancer in the country a href=" http://www.totalbeauty.com/content/gallery/most-youthful-cities/p58242/page2">See how that's possible.
Flagstaff, Ariz.
Sun and dryness are big drawbacks of Arizona when it comes to keeping your body young and skin soft, but this state still has one of the lowest rates of skin cancer in the U.S. See why that is.
Washington, D.C.
According to the Center for Disease Control, D.C. has one of the lowest rates of skin cancer in the country. (A very low number of tanning beds, 2.1 for every 100,000 people, definitely helps.) See what else got them on this list and how they get their antioxidants.
Honolulu, Hawaii
Okay, you might be wondering why the capital of Hawaii made the list. Yes, this tourist magnet has a lot of sunshine and tanning (albeit natural). However, the air is practically pollution-free, tanning salons are few and the weather is pretty much the same year-round. See what else makes this an ideal city for youthful skin.
San Francisco, Calif.
While much of California tends to be dry and sunny, the residents of San Francisco enjoy cool weather, relatively fewer sunny days and higher moisture levels year-round. See what else makes this city so skin-friendly.
• Contemplating moving? This 13 worst skin cities list should influence your decision.
• See the eight cities with the ugliest guys. Do you live in one of these dog towns?
• Get more skin care tips and anti-aging skin care advice.
• Want in on a little beauty discount secret? See how to get great deals and exclusive offers on beauty products here.
• Keep up with the latest in beauty -- follow us on Twitter, add us on YouTube and friend us on Facebook.