The Eye Makeup Hue That's Best For You

Posted by Kristen on June 8, 2010 at 05:00PM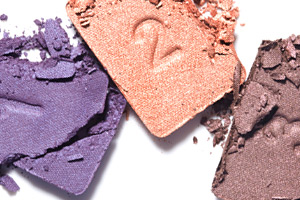 I am pretty sure I'm not the only one that developed a mad, almost fanatical crush on Patrick Swayze as he crawled lustfully across the floor toward Baby to the tune of "Hungry Eyes." Seriously, that "Dirty Dancing" scene practically shaped my romantic expectations -- and my love for classic '80s curls (see the best products for curls here).
So why is this iconic scene so sexy? Because eyes really do draw you into another person -- initially anyway. It's true. And if you, like me, are under the romanticized assumption that your eyes are the windows to your soul, then shouldn't you have the right drapery for such important "windows"? Let's face it: some eyeshadow shades DON'T look great on everyone (as these scary photos prove) so take this quiz to see what eyeshadow shade you should be wearing and get expert tips on what colors compliment your unique eyes, skin tone and style.
1. What's your eye color?
-Brown
-Green/Hazel
-Blue
2. What's your skin tone?
-Fair
-Light
-Medium
-Dark
3. What's your favorite color of clothing to wear?
-Black
-Bold hues
-Neutrals
-Metallics
• After you find your perfect eye shade, see which lipstick hue will look sexiest on you.
• Or consult your lipstick horoscope for guidance in color selection.
• Are you a brown-eyed beauty? Try these eyeshadow looks. Or if you're a blue-eyed chick, check out these looks instead.
• Get more expert makeup tips and get inspired by celebrity makeup trends here.
• Want in on a little beauty discount secret? See how to get great deals and offers on beauty products here.
• Keep up with the latest in beauty -- follow us on Twitter, add us on YouTube and friend us on Facebook.