Celebrity Perfumes: The Best and the Worst

Posted by Kristen on October 12, 2010 at 05:31PM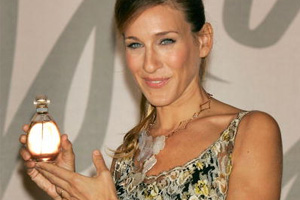 OK, so you may not be a big Paris Hilton fan, but what if you love her perfume -- would you boycott it just out of principle? Or let's say you're a die hard Gwen Stefani fan, but think her scent kinda smells like bug spray -- would you still buy it? Well, some of our readers were taken aback by which celebrity-endorsed perfumes they fell in love with and which ones made them gag. Ladies and gentlemen (if we actually have any dudes reading), this is our roundup of the best and worst celebrity perfumes.
One reader says, "it's like granny perfume that has been sitting on the dresser for 40 years. Very strong. Not for me." Another agrees saying, "classic doesn't always mean great. It's definitely a strong scent that is good for anyone over the age of 50, I wouldn't say 'grandma' because this is an old scent, but it's something that the older ladies probably used when they were teens."
Women say this fragrance is "BOOOOORING! Cannot recommend this scent unless you really don't want to be noticed. If you're the wallflower type and want to stay that way, Baby is for you. Not an unpleasant scent, just no fun."
One reader exclaims, "Ew!" Another says it is "the nastiest, cheapest smelling perfume you have ever smelled." One woman says, "This is the worst smelling perfume ever! When I smelled it, I literally gagged! This is a horrible perfume and smells worse than the old lady perfume I call Ralph Lauren."
Readers say, "first off, I love the fake ring on the bottle. Secondly, I was not looking for this perfume -- it found me. I love the scent because it suits me and I don't get the perfume headache with the scent. It lasts all day on me." Another says, "This smells soooo good! I think I've found a new favorite scent."
One reader admits, "I wear this almost every day now. My husband bought it for me last Valentine's Day and I honestly laughed. I'm a bit of a fragrance snob and I mistakenly figured this would be something I'd rarely use. What a great surprise! It's so feminine with a twist. It's florally and [has] a hint of spice all at the same time."
One reader says "it smells good enough to justify admitting in public that I wear a Britney Spears scent." She describes it to have a "sweet smell with top notes of vanilla-ish, sugar cookies or cake (but not in a cloyingly sweet Warm Vanilla Sugar way)."
Readers call it "intoxicating," saying "I sampled this fragrance and loved it right away! When I went up to the counter, the woman told me it was brand new and was already popular. I wear it every day, and this is my new scent from now on. Not to mention, my boyfriend tells me how sexy it is." 

One woman says, "I have never fallen 'in love' with a fragrance before. I have now. I will even confess that I bought a bottle and put it under our Christmas tree from Santa to me. This is a light scent that not only smells wonderful, but somehow makes me feel wonderful. It's not too sweet and frankly the only scent that other women have asked me about. Definitely a 10 out of 10."
Readers say this is "shockingly nice" with a "maroon print and a wispy feather seemingly floating to the bottom of the box … The fragrance within embodies Paris' own personality: a vibrant, youthful show-stopper, a bit soft, a bit daring and wild, but also a bit elegant and ladylike." Another person admits she is "not a big Paris Hilton fan, but I could bathe in this."
No. 1: With Love … Hilary Duff Eau de Parfum Spray, $35 Readers say to "give it a shot." "I love this scent! It's a wonderful honey, vanilla, woodsy scent. It's very feminine and not too strong -- just right. My boyfriend and myself love this perfume so I will continue buying it." One woman says, "You would never associate this scent with a teen star. It's fruity, light and not overbearing."