Beauty Products: My 10 Summer Must-Have Essentials

Posted by Stephanie on June 1, 2011 at 04:59PM

It's finally June and all I can think about is hitting up the beaches and basking in the golden rays of sunshine. But before I grab a bathing suit and make a run for the car, I spend at least 30 minutes going through my stuff looking for beach-friendly beauty products to bring along. Because honestly, there is nothing cute about forgetting your extra sunscreen at home and coming back red as a lobster. So here are some of my old favorites and new discoveries that I am definitely packing in my tote this summer season.
1. Strong Sunscreen: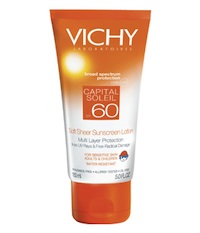 I've always been a fan of how sheer and non-sticky Vichy sunscreens are. This sunscreen is no exception; it provides UVA and UVB protection and is great for all skin types and doesn't smell horrible like most sunscreens.
2. Lip Balm with SPF:
Limited Edition Philosophy Kiss Me SPF 20 lip balm, $12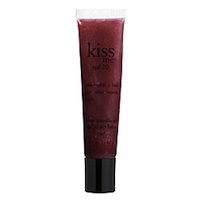 Finding a lip balm that has a higher SPF is a must for summer. While many of us remember to slather on the SPF for our faces and bodies, the lips are left neglected but are one of the easiest parts to burn. This lip balm not only provides SPF 20 protection, but is also tinted with the cutest baby pink shade.
3. Waterproof Mascara: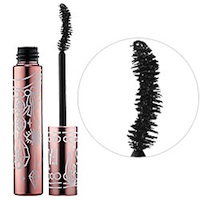 I'm so happy that my all-time favorite mascara is now available in waterproof! Here's my glowing review on the non-waterproof version, so you can only imagine how much MORE awesome it's going to be in waterproof. It probably won't wash off with warm water like the non-waterproof version, but I'm more than willing to bust out the heavy-duty makeup remover for this if it's going to do the same wonders for my lashes.
4. Waterproof Eyeliner: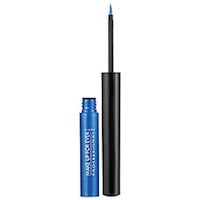 It comes in 15 different colors including my favorite, Diamond Turquoise Blue. It comes with a small foam-tip applicator that makes my go-to cat eyeliner a cinch to create. It's water and smudge proof, so it's perfect for beach partying all day without needing reapplication.
5. Eyedrops: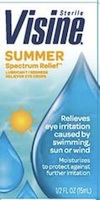 These eye drops help with irritations caused by swimming, sun or wind exposure so they're perfect for outdoor activities. They're probably especially useful for those who like to drive with their windows down to enjoy the ocean breeze on the way to the beach.
6. SPF Face Wipes: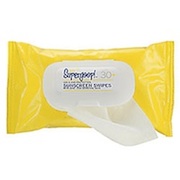 If you're anything like me, there's nothing more disgusting than the feeling of putting sunscreen on my face. Usually, it feels like someone has wrapped plastic cellophane all over my poor face suffocating my pores. Thanks to these wipes, SPF application for my face will no longer be as melodramatic or messy. They're also great for touchups for the face or other parts of your body.
7. Summer Reading:
Amazon Kindle, $114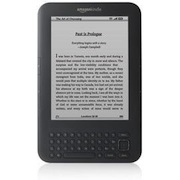 This is for those who get bored while lying out in the sun, myself included. It has an anti-glare screen that's perfect for reading under the sun and the 6-inch display is big enough to read comfortably while small enough to tuck into your stuffed beach bag.
8. A Cute Tote: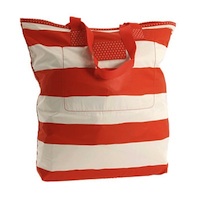 I love bright totes for summer! And this cute tote is semi waterproof incase you happen to splash some water on it. I especially love the lobster red one because it's so easy to spot from faraway if you like to meet up with friends at the beach.
9. Beach Hair: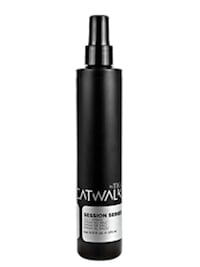 The spray creates perfect tousled beach hair that looks like I've spent a day splashing in the waves, even if I was perfectly happy lying on my towel the entire time. It also fights humidity and has a light hold so my hair doesn't end up in a frizzy mess at the end of the day.
10. Oversized Sunglasses:
The last summer must-have is a pair of good oversized sunglasses. I love oversized sunglasses because they 1) are a great cover up for those lazy "I-don't-want-to-put-makeup-on days" 2) shield the delicate eye area so you can minimize future crows feet and fine lines from sun exposure and 3) are arguably the best summer accessory that won't be out of fashion anytime soon. So have a pair that's best for your face shape and rock them all summer long!