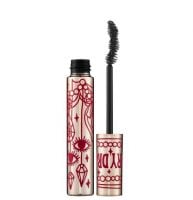 Not impressed

Unfortunately, this didn't do what I thought it would. It adds darkness and some volume but doesn't do anywhere near what a pricey mascara should do.

Itchy

That it makes my eyes itch is the first bad thing. It takes forever to get a decent coat. Then, it flakes later in the day. I've never had a mascara actually do that. I'm kind of surprised by all the good reviews. And I read some suggestions for application by another reviewer, so maybe that will help. But it won't prevent itching. The wand is curved and squished in 2 places. Probably the only wand in the world that looks like that & I'm not sure what the advantage of the design is.

Decent

This is the only mascara I've ever bought twice. I'm Asian, so I have some really bad eyelashes. When I first bought this it was AMAZING, it curled nicely, and it gave my lashes great volume and length. Even in the summer when it was extremely hot and humid, my mascara would not smudge I also loved that it came off in tubes. After three monthes, I bought this again and it absolutly sucked!! It definitly was not worth $25!

Back
to top