Quiz: What's Your Ideal Sunscreen Match?
Discover the formula you'll love slathering on
Wearing sunscreen is annoying. It takes time to apply (and reapply) and isn't the most enjoyable product to have on your skin. But we all know we need it to prevent skin cancer and fight aging -- right? That said, with so many sunscreen formulas to choose from you may be left wondering which one is right for you. Gel, lotion, spray? Sweat-proof, waterproof, chemical, natural? SPF 15, 30, 45, 70? Where do you begin? Take this quiz to find your perfect SPF match and pick up a few application tips.

Michelle Mismas is the editor of All Lacquered Up.
Your Results
Quiz: What's Your Ideal Sunscreen Match?
Your Ideal Sunscreen Formula: Sweat-Proof/Water-Resistant. The last thing you want to worry about while exercising outdoors is fading sun protection. Sweat-proof or water-resistant formulas allow you to play hard without the risk of sun damage looming overhead. Sports-geared sunscreens are formulated to dry to a powdery finish and resist running into your eyes.

Tips: People who have darker skin tones or spend less than 20 minutes a day in the sun don't need a heavy-duty SPF, but no one should wear anything lower than SPF 15. Sunscreens rated with an SPF of 15 only filter out 93 percent of UVB rays so choosing a lower SPF product increases your risk of burning and developing skin cancer. Do use a higher SPF product (40-70) if you're prone to burning or plan to spend long periods of time soaking in the rays. As the SPF rating increases, the percentage of UVB penetration decreases, affording you extended exposure time and protection (i.e. an SPF of 50 blocks 99 percent of UVB rays).

SPF 15-30 products to try: Banana Boat Ultra Mist Sport Performance Dri-Blok Continuous Lotion Spray SPF 30, $9.79, or Banana Boat Sport Performance Dri-Blok Lotion SPF 30, $9.49.

SPF 40-70 products to try: Coppertone SPORT Continuous Spray SPF 70+, $9.99, or Hawaiian Tropic Ozone Sport Lotion with Zone Guard Spot Protection SPF 45, $9.99.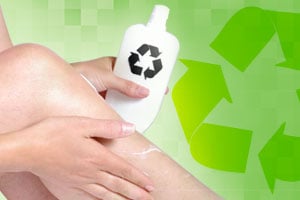 -->