What Eyeshadow Shade Should You Be Wearing?
Take this quiz to find the eye makeup that'll perfectly accentuate your big blues, browns or greens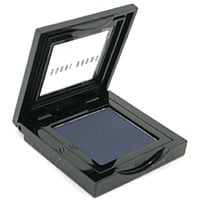 Your Results
You should wear shades from the blue family like navy, teal or midnight blue
Shaw says that blue eyeshadow will bring out the blue in your eyes. Visually, the cool tones in the shadow work with the coolness of blue eyes. If you try a darker blue eyeshadow, the depth of the shade will make your eye color pop.

Try a matte eyeshadow like MAC Eye Shadow in Plumage, $14.50 or a shimmery option like Bobbi Brown Shimmer Wash Eye Shadow in Sapphire, $20.

Not feeling blue (eyeshadow, that is)? Try a classic smoky eye using silvers, grays or charcoals. These shades look great on all eye colors, but are especially striking on blue eyes because the icy tones will enhance your cool eye color.
Rate this story|Avg member rating: 7