How I Think Kate Middleton Should Wear Her Hair for Her Wedding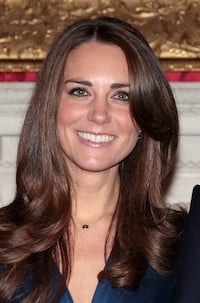 My co-worker Anna and I have Prince William and Kate Middleton fever. We simply cannot get enough of the whole impending royal wedding hoopla. And, with the April 29th date rapidly approaching we're beside ourselves with imagining what she's going to wear and how she's going to look.To that end, here are our picks for her wedding day hair. (As inspired here by "Brothers & Sisters" star…  

Featuring:
Audrey Fine
Tags: Celebrity Hairstyles, Winter
» Read the comments
My Winner for the Prettiest Golden Globe Hairstyle and Makeup Look Goes to...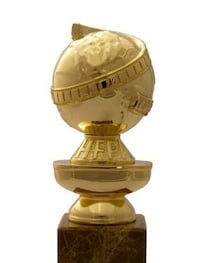 There's a reason I don't write fashion reviews for a living -- I'm, um, what do you call it? a little too "blunt" for that. Yes, blunt. That's it.For instance, if I were going to chime in on the "Worst Dress of the 2011 Golden Globe Awards," poor January Jones and her ribcage-exposing strappy Valentino gown (which she evidently saw on a runway in navy custom ordered in red -- not a good call) and…  

Featuring:
Audrey Fine
» Read the comments
My 5 Favorite Hair Makeovers of 2010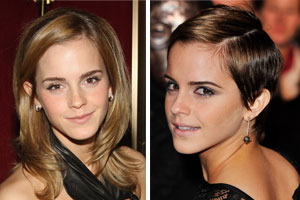 I'm a sucker for celebrity makeovers. This is likely because I don't have the cojones to do anything drastic to my own strands. I only wish I could muster up the courage to try a pixie cut or finally attempt that jet black hue I've always fantasized about. But alas ... I guess I'll continue to live vicariously though the lovely ladies on this list who wowed us with their transformations this year.…  

Featuring:
Kristen Giordani
Tags: Celebrity Hairstyles, Holiday
» See makeovers
Is Katie Holmes Channeling Her Inner Sex Kitten or What? Weigh In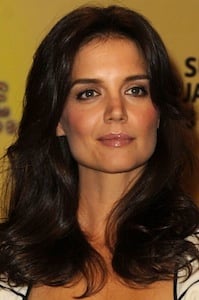 Maybe we're losers, but my best friend Lynn and I live for award show nominations. We set our clocks to be sure that we'll be up (and online) in time to watch some star and starlet make or break various celebrities' day. Honestly, you'd think we were up for some statue the way we get so invested in it all.So, this morning at 5 AM we were up and bright-eyed when Josh Duhamel, Blair Underwood and…  

Featuring:
Audrey Fine
Tags: Celebrity Hairstyles, Holiday
» Read the comments
Beauty Bandit: Was Carey Mulligan the Inspiration for This Political Wife's New Hairstyle?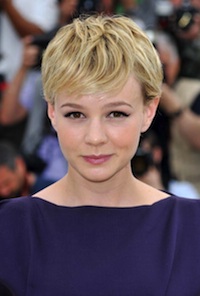 Cindy McCain has cropped her signature platinum bouffant 'do for a much more modern-looking pixie. The 56-year-old wife of Senator John McCain debuted her chic coif at "ELLE" magazine and Express' "25 at 25" event in Hollywood.Do you think she drew the inspiration from Carey Mulligan, the 25 year-old British actress who's her blonde pixie last year at the Cannes Film Festival while promoting her…  

Featuring:
Audrey Fine
Tags: Celebrity Hairstyles, Holiday
» Read the comments
Our Expert Guides