Beauty Bandit: Was Carey Mulligan the Inspiration for This Political Wife's New Hairstyle?

Posted 12/02/10 at 02:15PM by Audrey Fine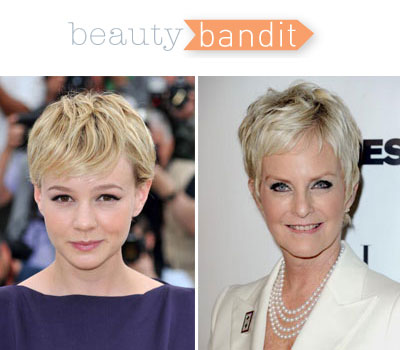 Cindy McCain has cropped her signature platinum bouffant 'do for a much more modern-looking pixie. The 56-year-old wife of Senator John McCain debuted her chic coif at "ELLE" magazine and Express' "25 at 25" event in Hollywood.
Do you think she drew the inspiration from Carey Mulligan, the 25 year-old British actress who's
her
blonde pixie last year at the Cannes Film Festival while promoting her movie "Wall Street: Money Never Sleeps?" And, isn't it interesting how the look works well on different generations?
What do you think? Prefer Mrs. McCain's new contemporary style? Or do you think the old, more conservative look she sported throughout the presidential campaign is more appropriate?

Our Expert Guides