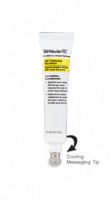 StriVectin TL 360 Tightening Eye Serum
As low as
This is the Eye Product Of My Dreams

Okay, for several years now, I have been searching for my HG eye cream/serum, without much success. Thanks to this site, I did try one from MAC that was the best, until I tried this product. I am 44 yrs old, with super pale, sensitive, combination skin. I also have MAJOR allergies and my eyes get swollen and puffy from the allergies and just about anything else that will cause puffiness. Due t...read moreo haviing such pale skin, any eye area swelling will cause dark circles and make them very noticeable. To date, no other eye cream has addressed all my concerns/needs for the eye area. I have had fine lines and crepiness on the eye lids, as well as the puffy/circle issues. I also need moisture. From the 1st application, I could tell this product would address the puffiness and the circles caused by the puffiness. After 2 weeks of use, my whole eye area looked tighter and brighter and on waking, the usual puffiness was significantly reduced. The crepiness on my lids was also significantly reduced and my eye makeup looked better and lasted longer. It also didn't irritate my sensitive skin either. After a month of use, I know this is my HG for the eye area. Now, lets talk price. Initially, I was shocked at the price for the tube until I realized its for 1 full ouce of product. In the past, I was paying $35.00 for 1/2 and oz of product and lasted me approx 6 months. So this tube will last me a year and save me a couple of bucks in the bargain. This is so well worth its price, and I NEVER normally say that about any product.

I Feel it Works, but...

I have recently started a regimen of StriVectin products. (See my reviews of StriVectin-AR retinol products.) This product was a GWF so I am using it too. After 5 weeks, there is a HUGE difference in my skin, less fine lines, brighter, smoother. However, I do use an Opal and Lancome's Genefique serum on fine lines. (I am 48.) I think retinols are the real powerhouse, but I'm not counting thi...read mores little cream out. It is FABULOUS that is doesn't itch and doesn't hurt much if I get it in my eye. Many products for the eye get discounted right away for that reason. My only problem with it is that is separates. I have to shake the tube vigorously before using and even then sometimes watery stuff comes out instead of cream. So, going forward, I may skip this cream and see if I can be ok just with the retinols alone. I'm glad I got to try it, but I don't like the way it performs.
Back
to top