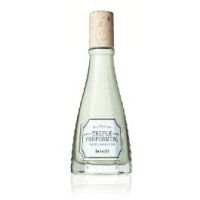 Terrible!

This product is way too thin. You need to use too much product to feel any kind of moisture. The bottle is small, and it's cute, but you can't "tell a book by its cover. For what you get/ounce, it's too expensive. Do the math. I took it back. I decided to stick with L'Occitane and Kiehl's, both high end lines.

Wonderful

This stuff absorbs so fast and easy into your skin and it feels so refreshing. It really does a great job at keeping your face hydrated. The things I hate about this is that it's really expensive and the bottle is a PAIN to get out the remaining product when it gets close to empty. Although the packaging is cute, you really tend to waste a lot of product.

Perfect for oily skin and/or high humidity

I can see where other reviewers are coming from when they say that this stuff is too thin, especially if their skin is dry. However, my skin tends to be pretty oily and as a resident of New Orleans (where it is VERY humid) it is not a pretty sight. I've been using this along with Dermalogica clearing wash and together they have worked wonders for my skin. I actually find this stuff so thick that...read more I use a teeny tiny amount and add a little water and apply the diluted lotion to my face. Once a day. It might sound stupid, but it works, my blemishes are gone and my skin has not been dry once.
Back
to top