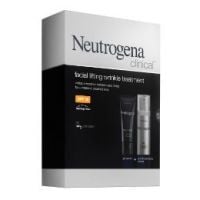 Highly fragranced

Could not get over the smell of the SPF lotion.

nothing happened

I used all of them and nothing happen, that's one made me stop thinking to buy rapid wrinkle repair Neutrogena night even everybody said that's great

Softer Skin

I don't know if my skin is just way less sensitive than everybody else's but I loved this product. My husband even noticed that my skin ws softer & more evn after a very short amount of time. I also never noticed an odor.
Back
to top