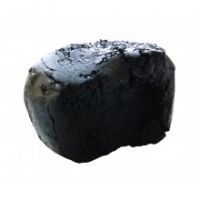 An innovative exfoliator that boasts coal and black sugar as key ingredients

As a long-time Lush, I snapped it up after hearing that it was the lovechild of Angels on Bare Skin and Coalface, two staples. I'd hoped that it would get the blackhead situation on my nose under control. It did, but not without a heinous breakout first (I suppose my pores were purged by DA). I'm hooked on the gentle but definitely scrubby feel, and how soft my skin feels after. I like to use it o...read moren dry skin to heighten the good feeling of all that dead skin getting sloughed off. Lush recommends twice-weekly use for oily skiny types and weekly use for dry skin types. I concur.

Break out ):

I had extremely high hopes for Dark Angels, as my best friend said she's been using it for a few months and it made her skin extremely clean and bright. All it did was make my skin break out like it never has before. I love the smell, I love the texture, and I wish it had worked.

Love Dark Angels!

I am a devoted LUSH fan, but I do have things from them that I don't love. I got a sample of Dark Angels when I purcased some other items from the store. I tried itand was surprised at how clean and soft it made my skin feel. That tiny sample lasted a long time. Don't buy this if you are expecting something great smelling -it smells like charcoal. It works wonderfully to keep my skin from bea...read moreking out. I use it in the shower to wash my face, so I avoid the mess mentioned by other reviewers. Beware - you do have to rinse very well or you will be walking around with black on your face.
Back
to top