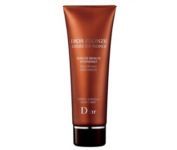 love it

Everytime I trya gel based moisturizer they always leave my hands sticky and gross but when I tried this I had no such problem....have used it on my hair too, makes it feel great!

Love this oil

Monoi oil is a terrific moisturizer on its own but Dior made it better than ever in this gel base. It has a heavenly scent and goes on well, never sticky or tacky. Though I know you can use it on hair I have never tried it that way but as a body moisturizer it rocks!

Sad to see it go.

I have been in the beauty business for a long time. It's not very often that you run across a truly unique product like this. This is a very lightly textured moisturizer that packs a powerful punch. Very moisturizing and smell SO good. Great for summer when a perfume is to heavy. I'm truly sorry to see this product go. What was Dior thinking?
Back
to top