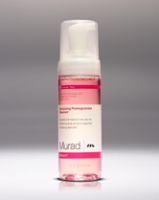 Pretty good cleanser

This is a good cleanser. It was ok in removing makeup, but I still needed to use eye makeup remover to take off the rest of the eyeliner and mascara. It kept my skin nice and clear

Nice product, cleans my face pretty well

I bought this product 8 months a go, I used every day with my clarisonic and it left my skin really nice and smooth, I love it, and also my skin looks brighter is so a good cleanser

Love it!

Foam cleanser are recommended for those that get bacterial acne (the big red kinds that hurt under you skin even before they surface). My complexion has really stayed clear since I've started using this product. I've also had it for 6 months and I still have a good amount left to go.
Back
to top