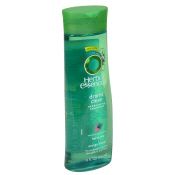 Bad Drama........

My family has gone through every formula offered by Herbal Essences. We run into the same problem every time...build up. The first 2 or 3 times the shampoos and conditioners worked great and then they starting building up and giving all 4 of us (2 adults, 2 teenagers) oily roots and frizzy ends. I know a lot of people love Herbal Essences but we don't anymore based on experience.

great

so fresh, so clean, smells wonderful, cute packaging... what more is there to say?

Clean Hair

This shampoo is great for clarifying and cleaning your hair. It adds a little moisture, but not really much shine. It works when you need more manageable hair and an overall clean feel. The scent is light and refreshing.
Back
to top