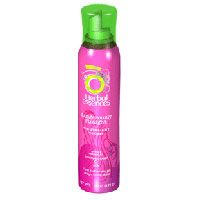 awesome product!

this product has a great smell and good price for my range. i like that it dosnt weigh my hair down and actually keeps the frizzies from returning throughout the day...

Great Product!!

I love this! I love the way it smells, the way it controls my hair, and I love the price!!

Can't find it anymore?

I love this mousse but can't find it anymore. It used to be sold out all the time and now it has completely disappeared. Not at walmarts shoppers drug mart, London drugs, zellers I even have my mom in the hunt. No luck. I do love dove amplifier mousse now. So I've come to terms with the loss of pin straight.
Back
to top