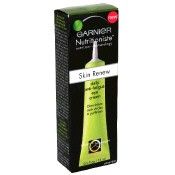 huh...

Wait what is this suppose to do?? Decrease my dark circles? I don't think so. Doesn't work but it does feel good.

Not Effective

From what I can tell, all this product did was moisturize. It did not decrease puffiness, as I thought the name "Anti-Fatigue" implied it would. It also caused my waterproof mascara to wear a faint shadow under my eyes when I wore it during the day, despite the use of concealer and powder. So, I used up the entire tube as a night cream, unwilling to simply throw it out. It just really wasn't worth the $12 I paid.

light eye cream

This eye cream absorbs quickly and is very light. It isn't quite thick enough for my dry skin though, I need a bit more moisture in my moisturizer. It is similar to other eye-brightening creams I have tried from other brands but nothing to write home about.
Back
to top