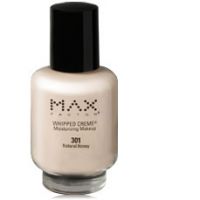 Love It

I love it, just wish I could find it mat my local Wal-mart!!!!!!!!!!!!!!!!!!!!!!!!!

Help - I seriously need my Creme Whip

I love Creme Whip and have used Cool Bronze for many, many years (I am 72) and have hunted high and low for it with no luck. Can anyone help me out - I am willing to buy it in bulk which I once did from Sephora.

Love this product

I have worn this product for years, the one thing I like the best about it is the fact that it is so sheer. It feels like you have nothing on. I wear the shimmering neutral in the winter months and then in the summer when I have a little more color I wear the shimmering beige. My biggest disappointment is that I have not been able to find this product anywhere, has it been discontinued? Wher can I buy it?