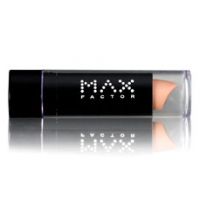 Very disappointing

I bought it a year ago and I used it just when I was remaining without my Rimmel 'Hide the Blemish' Concealer ( which is cheaper but better undoubtedly). It is not worth the price and I would still use the other even if this one gets very cheap. It has a displeasing smell, similar to some medicine, the color is very dark, although I got the Natural 01 which was the fair one, plus it does not cover properly and it gives a wrinkly aspect around the eyes.

AWESOME FOR THE PRICE!

I bought this a few months ago around January because it was much cheaper than the other concealers. I was thinking that it'd turn out to be a big disappointment since I never really used Max Factor before and since this was so cheap. But it actually turned out to be awesome for the price. This concealer goes on creamy on my skin, but the shade I got is slightly lighter than my skin tone (a-h...read moreem, my friend said this matched). I'm hoping to purchase another one soon. Although some people say that they don't like the scent, I happen to actually like it. It smells like baby powder <3

The only brand I buy

I love Max Factor cover-up!!!
Back
to top