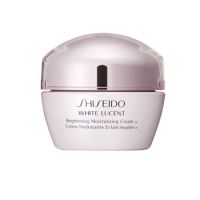 Feels nice

I currently use this moisturizer now. I do like it though for me I prefer a thicker moisturizer. This does give my skin great hydration and my skin feels extremely soft. I like brighteners, so this does give me skin some life. Minus the thinness of the cream it is great.

Luxurious and I can feel the difference.

I use this product, but the one with SPF 18 sunscreen. I use this primarily during the cooler months of southern CA as it holds well. In the summer, it just melts off my skin. I am about 1/4 into my first container, so I like how my skin feels so far.

Wonderful!

I love it!