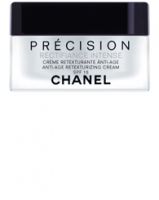 Great!

i really like how you only need to apply a little bit of eye cream and it soaks in right away so i dont have to wait for it to try to apply makeup. i love the smell of it! i did notice a difference, but it takes a couple of weeks, i thought i had found the perfect one, but i started trying the sample they gave me Chanel's energizing multi-protection anti-puffiness/ dark circles spf 15 and i comple...read moretely fell in love with it.. with this one if you wake up with puffy eyes you apply it and the puffiness is gone in a few minutes.. so i prefer Chanel's energizing one... but this one is good too, it just takes time to notice differences and puffiness doesn't go away in minutes.. i still recommend it though

EYE LIFTING EFFECT

This product has multiple effects on my eyes which includes de-puff time right when it is being applied, which is actually cool to notice right away. I had this sinking look in my eyes before using this product and wrinkles on the sides of my eyes as well (from smoking), which are going away. This cream is very expensive, but well worth the effects and you will see the difference. You are not supp...read moreose to apply below the cheek bone, which I would say the same myself since this cream is very rich, you don't want to break out!

Chanel precision Retexturizing Eye Cream

Again another home run from Chanel! I use many Chanel skin care products and have for years. I have tried many Chanel eye cream is light enough to wear every day under makeup without smudging your eyeliner,yet creamy enough to smooth and protect the delicate eye area. The feel is great and I believe it's the reason I am virtually line free at 47.
Back
to top