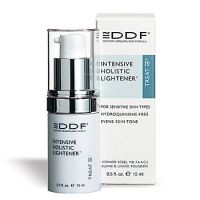 Great Lightner

I had lots of scars from acne and this product dimished most all of them

Great For Sensitive Skin, But Maybe Not As Fast Working As We'd Like

On the one hand, I love that the product is gentle and I had no negative reactions. On the other hand, I wish it worked just a bit better. The results come very slowly, and I did not get all the results I wanted. Do I need to buy multiple bottles of this stuff and work with it for a long time? No, I need something that works within a reasonable time. I don't forsee a second purchase, bit I don't feel ripped off either. It was an "okay" product.

Minimal lightening

I've used this product for months and saw minimal difference in the lightening of my discoloration. Therefore, I'm moving on to something else. Glad it worked so well for everyone else though.