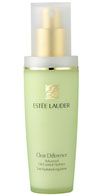 The only lotion that does not break my skin out!!

I have been using this lotion for 3 months and I love it so far. It is doing a good job controlling my face from getting SUPER oily like it usually does. I have also noticed that it prevents any future breakouts ( I use it with the idealist serum, so not sure which one does that). The only thing I don't like about it is that it does not last that long...I just purchase it whenever Macy's or Nordstrom get a gift with purchase offer so I get something extra for the 30 dollars I'm paying.

Love!

This product was good for me. It helped with my oily skin. It took away the shine, but after a few hours my shine came back.

Great product!

This is one of the best moisturizers I've tried that helps control my extremely oily skin and moisturizes it at the same time. The only thing that happens is towards the end of the day, my skin gets oily again. Other than that, it works better than most moisturizers.
Back
to top